Farm Frenzy 2 Review
---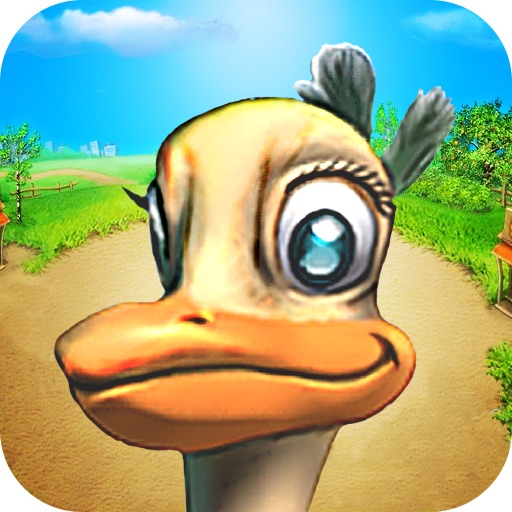 PROS
Updated interface, same gameplay style.
More challenges and animal interaction.
Ostriches.
CONS
Ultimately yet another farm-management game.
VERDICT
If you own Farm Frenzy then this might not feature enough changes to bother upgrading, but for those who don't own the game yet this is an excellent opportunity to enjoy a challenging management title.
Full Review
App Store Info
Farm Frenzy 2 is the much anticipated and definitely needed sequel to the farm management and strategy series from Alawar Entertainment. Much like the original, it's still a frantic game that requires precise management at higher levels, but new refinements to the artwork and interface make this a much more polished product.
Each level presents the player with a specific challenge to complete that requires careful management of your resources to succeed. All of the controls are touch based, tapping to buy animals or drop grass on your farm and touching buildings to access menus for producing advanced products. Gameplay feels a lot smoother than the original, but later challenges remain just as frantic to complete.
Major improvements have been made in the art direction despite the similarity to the original game. The game interface isn't as cluttered and much easier to read, making management less of a hassle. There's a few frame rate issues especially with increased amounts of animals, but it doesn't directly impact the game. As always you can find a few funny moments, but this is a management game first and foremost and feels frantic without necessarily outpacing the player.
Farm Frenzy has come into its own despite the original "farm" craze and this sequel is the revision that was needed to keep things fresh. Owners of the original may not get too much out of this, but if you're after a great management game to eat up some time this is a great buy.