Meteor - Brick Breaker Review
---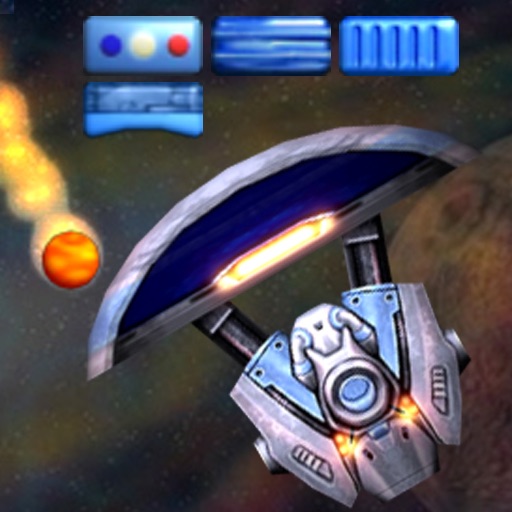 PROS
Good brick smashing style gameplay with some fun additions; such as enemy spaceships.
Simple gameplay that almost any aged player could enjoy.
Over 100 different levels and 3 difficulties to choose from.
CONS
The slide controls seem somewhat unresponsive at times.
All levels are unlocked at the start, leaving players without the thrill of unlocking levels.
No online leaderboard options, which is a strange exclusion for this type of game.
VERDICT
While there are some drawbacks, if you enjoy the brick breaker genre of games then there's still plenty of fun in Meteor. This game may be worth the current price.
Full Review
App Store Info
Meteor Brick Breaker is a brick smashing game where players control a small space ship and must smash all of the bricks in front of you in order to complete the level. Players can also utilize various power-ups and bonuses in order to break the bricks faster.
Players control the spaceship by dragging their finger across the slider bar in the direction they want to move and launch the ball by tapping the ball itself. They must make sure to always keep the ball bouncing; otherwise they will lose a life. Players control the direction of their shot using the ships curved bounce bar. The controls are easy to learn, but at times can be a tad sluggish.
The visuals are well done and the level design is diverse; incorporating more hazards in harder levels. The sound is spacey and the sound effects are great when you have a screen full of balls flying around. Players can also use their iPod during gameplay, but must turn the game music off or risk having the two tracks playing at the same time. The game's only mode is single player with an option to check local highscores; there are no online leaderboards.
Overall Meteor is a fast paced game that incorporates challenging gameplay and some fun power-ups. The controls work, but it seems like a simpler less foolproof scheme could have been devised for the game. However if you are a fan of brick smashing games ala Breakout, then there is some addictive gameplay here that will keep you busy for a while.