Gold Keeper Review
---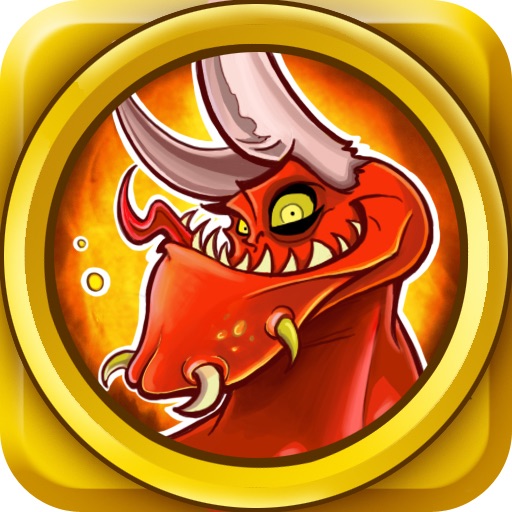 PROS
The controls are simple to use and work quite well.
The bloody iPhone screen cracking animation is always a lot of fun.
CONS
Sound can get a bit tiresome after a while, and there's no option to use your iPod instead.
Almost all aspects of gameplay are far too repetitive.
VERDICT
Gold Keeper is a decent enough title, but due to the repetitive nature of the game, is only good for a few plays. This game isn't worth the current price.
Full Review
App Store Info
Gold Keeper is an action survival game where players control a large red demon and defend your gold supply from the thieving villagers and attacking knights. The game's goal is to survive as long as you can, while protecting your gold supply. If you are killed or all your gold is stolen, then you lose.
You control your demon's movement by using a control stick in the bottom left hand corner and attack by tapping a button in the bottom right corner. Players can also collect gold tokens in order to fill your magic bar. Once this is full, players can unleash a devastating attack that will kill off all enemies currently in the level. New weapons can also be unlocked after certain periods of time in order to fight off the increasingly difficult enemies.
The 3D visuals look good, but it's a real treat when you smash an enemy upwards and into the iPhone screen; cracking it in a bloody mess. The sound is certainly demonic and immerses players in the level, but it can get a bit much after a while. The game is single player only, but highscores can be submitted to a global leaderboard.
Gold Keeper is a game that sets up to be a fun action survival game, but doesn't quite deliver on its promises. The game is simply far too repetitive to be fun. And even once new weapons are unlocked, the demon's attacks are the same. It seems like there could have been some real fun to be had with Gold Keeper, but the gameplay itself tends to leave players with a 'grind' game more than anything else.