Bust-A-Move Review
---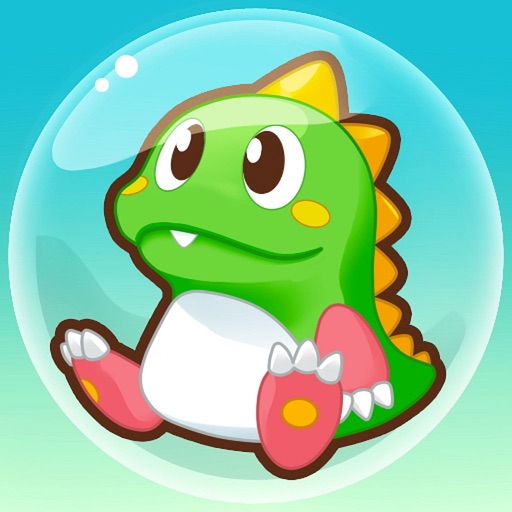 PROS
As close to the arcade as you can get without spending quarters.
Head to head multiplayer.
CONS
Ultimately more of the same if you already own it on another platform.
VERDICT
This is Puzzle Bobble as it should be on a mobile phone and could only be improved if you could use a joystick to aim. Yet another game to add to the arcade page of your iPhone.
Full Review
App Store Info
The classics of arcade gaming are definitely having their day in the sun with the iPhone and Puzzle Bobble by Taito is no exception. What was once a game that swallowed quarters wholesale in the arcade is now a game you can play at your own leisure on your iPhone and even against your friends.
Gameplay revolves around popping different colored bubbles by hitting groups of three or more with a single shot. Puzzle Bobble give players two types of controls to aim their shots, keeping the gameplay as pure as the arcade original with a drag and shoot slingshot system, or a touch to aim and fire based control to pinpoint select your shots.
All the music and artwork you've come to expect of the series is present in this iPhone offering, with cartoony designs that have continued to be refined with each new iteration. Multiplayer is present in Puzzle Bobble via Bluetooth, but you may not get a chance to try with the Arcade and Singleplayer campaign keeping you so busy.
Perhaps it's unfair to compete against other puzzle arcade games with such a classic title, but Taito haven't compromised Puzzle Bobble for the iPhone and have even opted to include two control schemes unique to this game. A highly recommended addition to your classic arcade collection.