Wyrmhunter Review
---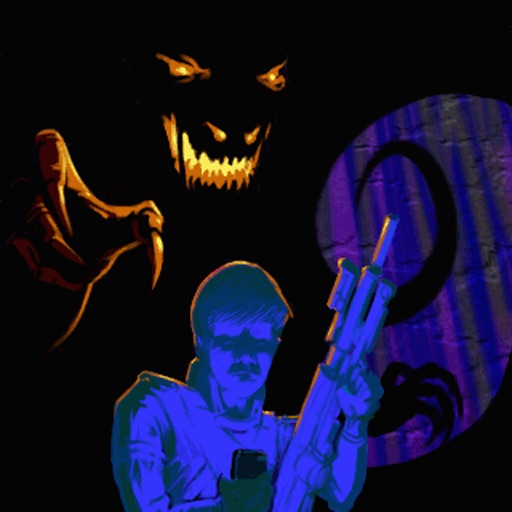 PROS
When you die, levels are randomly mixed up so you will have a different level to play.
The game is very challenging without being impossible to play.
The controls are very simple and easy to use.
CONS
The campaign mode is quite short.
The game modes aren't diverse; three different modes all with the same gameplay.
There is a somewhat vague instructions page, but things become clear once you play the campaign.
VERDICT
If you love puzzle games and don't mind that the game is limited to the one main type of gameplay, then Wyrmhunters is a great buy and well worth the current price.
Full Review
App Store Info
Wyrmhunter is a puzzle game for iPhone with gameplay almost identical to the 1972 game, Hunt The Wumpus. Players are sent to scout out the various tunnels in different asteroids for mining purposes. Unfortunately, giant and dangerous Wyrms are hiding in the caverns and it's up to you to kill them before they kill you. You must navigate the tunnels safely and avoid obstacles like mini black holes and worm holes, as well as the deadly Wyrms.
You begin in a room must choose a linking path to an adjacent room by tapping on the screen. By travelling to different rooms via all possible paths, you can determine the exact location of the hiding Wyrm. When the screen flashes red, it means that the Wyrm is in one of the adjacent rooms. You can take your shot by tapping on the gun icon and the tapping the room you believe the Wyrm to be in. If you fire in the wrong room, then the Wyrm will move location and most likely eat you.
The visuals are basic, but the game focus is on the puzzle solving. The sound is creepy and atmospheric, giving an added element of tension to the game, or players can just use their iPod instead. The game is single player only, with no leaderboard or highscore options available.
Wyrmhunter is an absolute gem of a puzzle game. The gameplay is simple, very challenging and overall, a lot of fun to play. If you enjoy some deep thinking and problem solving in your iPhone games, then give Wyrmhunter a go.