Sir Revs-a-Lot Full Review
---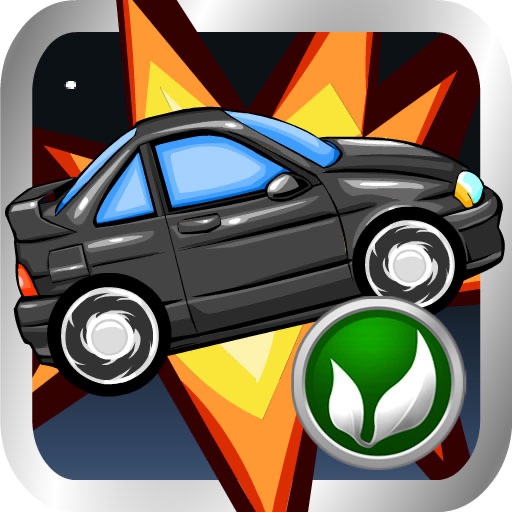 PROS
Responsive controls
Simple-fun gameplay.
CONS
Hard to read in game interface
No major late-game gameplay changes.
VERDICT
What you see is what you get with Sir Revs-a-Lot, but a lot of time has gone in to making such a simple morsel more palatable to a wider audience. Multiple leader boards and facebook/twitter integration shows a great understanding of iPhone users and is a great game for everyone to try.
Full Review
App Store Info
Addictive mini-games should almost be a genre to themselves and Sir Revs-a-Lot by Smallrock Software qualifies. What may have started out as a small and fun little gaming experiment can quickly become a full-fledged bite-sized game that is without a doubt strangely appealing in its minimalism.
Your miniature car is controlled on its impossible mystery tour through two possible methods. The default option allows you to touch the edges of the screen to move back and forth and a tilt option is available allowing you to move the iPhone back and forth instead. Both methods respond smoothly to the physics engine used which is a godsend when you're flying high above the ground attempting to take out jets and helicopters to stay afloat for higher combos.
Most of the game is detailed with hand-drawn sprites and although the special effects are minimal, a lot of detail has gone in to the black hole effect. It's a shame this same attention hasn't been applied to most of the interface, which is far too small to clearly read and with your eyes constantly floating at the top of your screen it's unlikely you'll even see it half the time.
With its Facebook and Twitter integration, multiple leaderboards for different records and achievements, you're going to have your hands full despite how simple this game may first appear. Sir Revs-a-Lot is a simple concept executed well and a great game to play on the go and will keep achievement junkies busy for a long time.