Zombie Pizza Review
---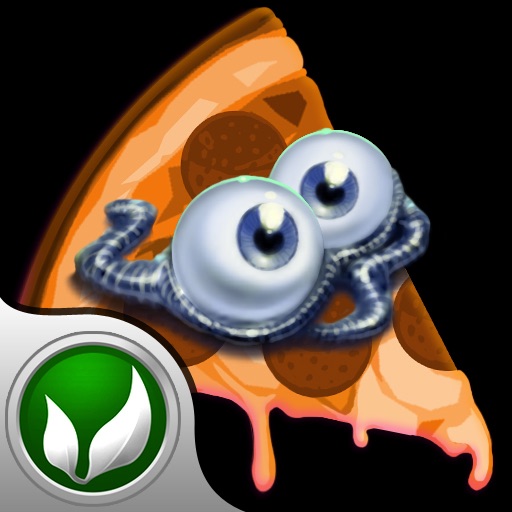 PROS
Addictive and challenging gameplay.
Humorous soundtrack and dialog recordings.
iPod access and play options during gameplay.
CONS
There is only one main game mode to play through.
The game is a little confusing at first.
VERDICT
Zombie Pizza is an addictive tongue in cheek alternative to the more serious zombie games available and is worth the current price.
Full Review
App Store Info
For those who have ever experienced working at a takeaway pizza store late night for a series of drunken, zombie-like customers, then Zombie Pizza should bring back some old memories. You play as a young pizza apprentice after zombies have taken over the world and must make your way up the employee ladder in order to surpass your boss. You will need to fill orders that come in and make various pizzas to satisfy the starving zombie clientele.
The making of pizzas is quite simple; players use their finger to drag four ingredients onto the pizza base and then swipe the finished pizza up to send it out. The scoring system is based on what recipes you follow and what toppings are used. For example, a pizza covered in brains will earn you a more cash than one covered in broccoli.
The cartoony visuals are crisp and polished. The sound is well done and features some humorous dialog from your boss over the top of the zombies' moans of 'Piiiiizzzzaaaa'. The game features one main mode with the option to repeat levels for better scores and the game offers the option to create multiple gamer profiles that can be accessed at any time.
Zombie Pizza is an addictive game and a lighter alternative to the slew of serious zombie games available. The gameplay is quite addictive and although may start off easy, once specific orders start to come in the game becomes quite frantic. So if you're looking for a quirky and humorous change of gameplay, then order up a serve of Zombie Pizza.