Subway Shuffle Review
---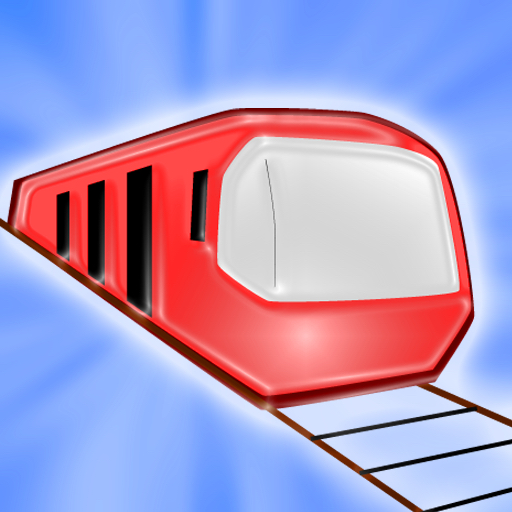 PROS
Great puzzle gameplay.
Easy to use controls.
Option to adjust colour scheme to accommodate colour blind players.
CONS
All game levels are unlocked from the start and can be played in any order.
There are no consequences for going over the in-game move counter.
Besides a small picture on your main train cart, there are no other subway related objects in the game.
VERDICT
Besides a little too much player freedom for a puzzle game, Subway Shuffle is still an addictive title that may be worth the current price.
Full Review
App Store Info
Subway Shuffle is a puzzle game where players must move their train cart across the tracks to get to the end of the level. However, players must move other train carts out of the way in order to clear a path for them to do so.
Players control their carts by sliding them along the tracks using their finger. Carts are restricted to their respective coloured tracks and cannot move across other tracks, so players will need to juggle different coloured carts in order to clear a path for your main cart.
The visuals consist of basic coloured shapes, and while being a bit primitive for an iPhone game, it gets the job done. The game is restricted to the sound effects of the carts moving and a little fanfare once puzzles are complete, but players are free to use their iPod during gameplay. This is a single player game with no leaderboard or highscore options, but players can repeat levels.
Subway Shuffle is a simple, yet challenging puzzle game, but it's not without its issues. There is a move counter for each puzzle, but there is no enforcement or penalties for going over it, allowing players to finish puzzles without thinking about them. Also players are free to choose any level they want from the start, meaning there's no 'unlocking thrills'. However, these issues are minor and will not distract from the overall fun gameplay. So if you enjoy simple puzzle games with lots of replay value, then you may want to check out Subway Shuffle.