Underground Review
---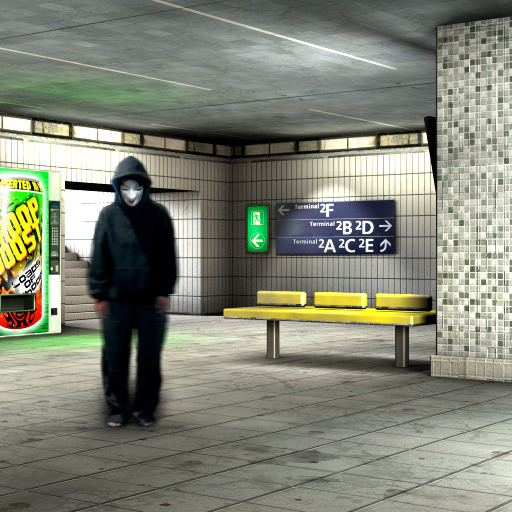 PROS
Some great art style and animations used in the game.
The controls are simple and easy to use.
CONS
The game is still bugged - Once players get a game over, they must exit the application and restart to play again, the main menu will not work.
There are no local highscore options, let alone leaderboards.
The gameplay is repetitive and can get a bit boring after a while.
VERDICT
While Underground features some great art design, the core horizontal shooting gameplay is quite dull and makes for some uninspiring gameplay. This game is not worth the steep current price.
Full Review
App Store Info
There aren't a lot of games about graffiti culture but Undeground manages to present a small insight into this mysterious world, while offering some creative horizontal-shooter gameplay. Based in an underground train station, players take control of a spray can that has transformed into a space ship. You then proceed to fly through the subway, shooting business men, gas masks and other custom art enemies.
Players move the ship by tilting their iPhone around and control the angle of their shots by dragging their finger across the screen. There are a number of spray can bonus weapons you can collect, that will temporarily increase your attack power or rate of fire. While the gameplay itself can be quite challenging, it seems to be too repetitive to be any fun.
The visuals are very stylized and show the distinct style and flare of graffiti artists. The soundtrack features a decent hip-hop track but players may want to use their iPod instead. The game features one main game mode, and while the game uses a highscore system, there are no leaderboards or even a local score listing for players to keep track of results.
There really isn't enough content available in Underground to make it a desirable title. The gameplay is shallow and lacks any kind of highscore options, leaving players unrewarded and confused as to why they're playing the game. The art style is great and definitely standout but unfortunately not enough to warrant this as a worthwhile title.
---