Nick Chase: A Detective Story Review
---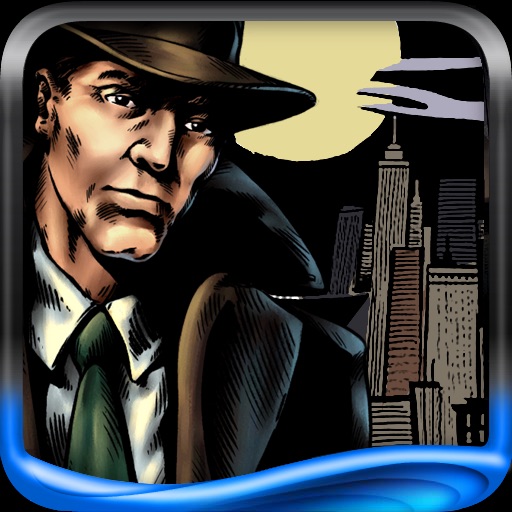 PROS
Great film noir visual style and the hand drawn cut-scenes look great.
Fun and varied mix of puzzle solving and hidden object style gameplay.
Players are free to use their iPod during gameplay.
CONS
Shorter game length than you'd like.
Only one main game mode available to players.
VERDICT
Nick Chase: A Detective Story is a challenging and well told puzzle game that is worth the current price and a place in your iPhone game collection.
Full Review
App Store Info
Nick Chase: A Detective Story is a film noir puzzle game where players take control of an out of work, ex-cop turned private eye. After receiving a mysterious letter requesting help in a robbery case, Nick Chase begins his investigation by searching leads and other clues.
By using the touch screen interface, players are able to search for items and complete various actions. The game will help you by showing your current objectives and you can use up to six hints, displayed as bullets at the bottom of the screen. The puzzles themselves range from reassembling a ripped up ID card, using test tubes in a forensic lab, searching for hidden clues scattered around different levels and many more.
The game's film noir visual style is top notch. The sleek black and white cut-scenes, mixed along with the smooth gameplay environments, make the game stand out. The sound also drives home the game's unique style but players are free to use their iPod as an alternative. The game features one main story mode but once you complete it, your only option is to replay the game.
Nick Chase: A Detective Story is a well written and developed title that fans of puzzle games will enjoy. The gameplay is very enjoyable and entertaining and the presentation is fantastic. It's a bit of a shame to see the story mode end when it does, but you won't have any hesitations in playing it again. So if you're a fan of film noir or are looking for a worthwhile puzzle game, then look no further.