Super Mole Escape Review
---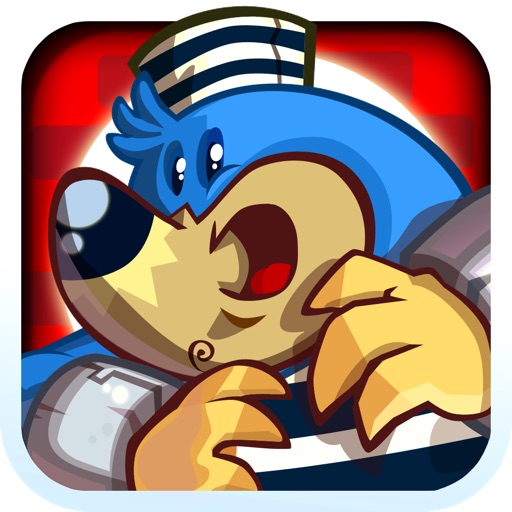 PROS
Easy to play and easy to return to.
Upgrades don't cost a ridiculous amount.
CONS
Controls could be tighter.
VERDICT
Not an endless runner, but an endless tunneler, that has visual appeal plus addictive gameplay coupled with fair prices for upgrades.
Full Review
App Store Info
One would think that if you were building a prison to house Moles, you would make certain that the floor was reinforced. Due to this oversight, we have Super Mole Escape, in which you take control of an incarcerated mole fleeing towards freedom, staying one step ahead of Johnny Law, and even worse, streams of molten lava. Along the way you collect gems (obviously to start your new life on the outside) and these ill gotten gains are used to upgrade your mole of choice (each with their own stat variations).
As you burrow, tilting changes your direction from left to right. Digging through soft dirt will make you go faster than the rough dirt, and rocks and other obstacles will impede your progress (although upgrading strength or some of the special gift power-ups that you tap on can help you out with this). Other than that, it's a case of flee, get caught, spend your gems, and try to get a little further.
The presentation is what we've come to expect of Adult Swim, with colorful visuals, and music to groove to as you dig. The versus mode is also a neat addition, allowing you to race a friend or stranger.
Really Super Mole Escape is just kind of there. It's well made and balanced, and is indeed fun, but there's nothing exceptionally memorable and this style of game is now a staple of the app store. Worth a purchase for some fun, but this one is lacking longevity.