Touch Physics 2 Review
---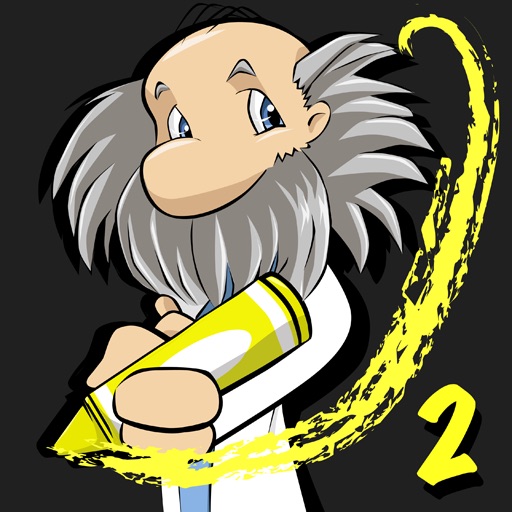 PROS
50 new levels.
Same great style.
Option for custom music.
CONS
Light on features for a sequel.
Inconsistant difficulty at points.
VERDICT
While it doesn't add much to what was already on offer with the original, 50 new levels will keep you entertained and challenged. The ability to change level variables also adds another layer of enjoyment.
Full Review
App Store Info
Touch Physics 2 is the sequel to the popular physics based puzzle game Touch Physics. Gamez 4 Touch have created 50 new puzzles that offer the same unique challenge as the original.
Touch Physics 2 like its predecessor is a physics based puzzle game that has you collecting stars over a series of levels. This time around however, each level feels better crafted than those in the original. To add an extra challenge to each level, players have the ability to adjust certain variables regarding the way each puzzle reacts to your input. 3 sliders are available to increase or decrease the levels of gravity, friction and elasticity. This adds another incentive to go back and replay your favorite levels again under different settings.
Touch Physics offered a great style and sound which that has remained with number 2. In fact the game looks identical to its predecessor in every way. The accoustic soundtrack remains unchanged as well however the feature to play your own music is available. It would have been nice to see some some visual or audible changes for the sequel however what's on offer is still pleasing to both eyes and ears.
Touch Physics 2 is a great addition to the Touch Physics library, with over 50 new levels to tackle it's a no brainer for fans of the first game.