Crazy Monkey Spin Review
---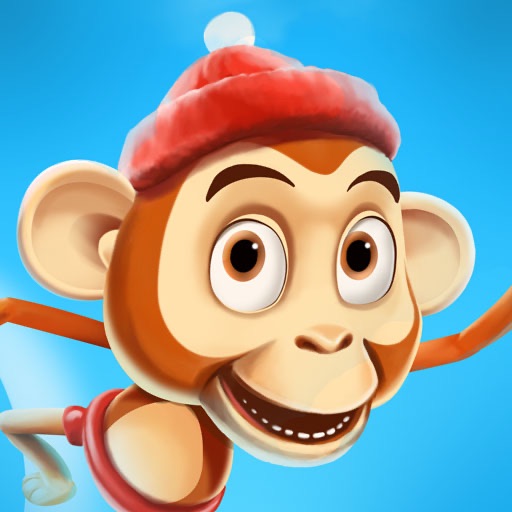 PROS
Fun extra game modes and achievements will keep players coming back for more.
Controls are easy to use and work well.
The game's content is safe for all ages.
CONS
The basic gameplay doesn't change too much and can seem repetitive.
The gameplay may be a little too simple for some people.
VERDICT
Crazy Monkey Spin is a great game for any age with enough content to keep you busy for a while. This game is worth the current price.
Full Review
App Store Info
Crazy Money Spin is an adventure game where players control Momo the Monkey as he must try and save all his animal friends who are being captured and locked up by the mysterious Caretaker.
Players swing Momo by flicking the screen in the direction they wish to jump. Players jump through levels by swinging along pegs and collecting bananas in order to reach a trapped animal friend at the end. The controls are simple to use and make for fun gameplay when trying to collect all the level's bananas. Players can also purchase new hats that give players different abilities during levels; such as sticking to walls.
The visuals are well done and its fun to see Momo's limbs flail around as you fling him from post to post. The sound is terrific and will have you singing along during the menu screens. Players also have the option to use their iPod during gameplay with no loss of sound effects. This is a single player game, with no leaderboard options, but there a few different modes and an achievement system to keep players busy.
Crazy Monkey Spin is an addictive little game that fans of Rasta Monkey will enjoy. The controls work well and there are a number of levels to unlock and keep players interested. Gameplay can get a bit repetitive, but the diversity of levels and option to unlock new power-up hats tend to minimise this repetition. Overall, the game is a fun experience with enough content to keep players returning to see what Momo gets up to next.