Crystal Cave Classic Review
---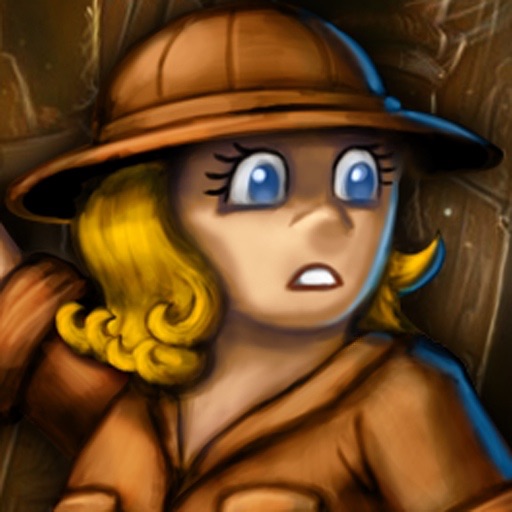 PROS
Incredibly challenging gameplay.
Plenty of levels to play through.
Able to keep and create multiple game accounts for multiple player accounts.
CONS
Gravity defying movement is a little confusing.
No highscore or leaderboard options.
VERDICT
If you like logical puzzle gameplay then you'll love Crystal Cave Classic. But try the lite version if the moderate game price scares you a bit.
Full Review
App Store Info
Crystal Cave Classic is a strategy digging game where players travel across the world exploring exotic mazes in order to uncover extravagant gems; Mmm shiny. Players must move boulders, use explosives to clear out walls and avoid any nasty creatures that may dwell in the caves in order to clear a path to the gems. But as the levels increase so does the difficulty and level of strategy needed.
Players control their adventurer by using the d-pad on screen to move and push boulders or other objects. There are a series of intro levels that teaches players everything they need in regards to the gameplay mechanics. The gameplay is easy to understand but it's confusing to see your character defy gravity by walking around the level, when rocks drop straight to the floor.
The visuals are well animated and the light cartoony style is very smooth. The game sound is mysterious and adds to the cave digging adventure but players are free to use their iPod if they choose to as well. The game has one main game mode but players are free to create up to four different profiles if there are multiple players.
On first appearance, Crystal Cave Classic might not seem as complex as other puzzle games, but don't let its cartoony visuals fool you. The game becomes quite challenging and players will find themselves restarting levels frequently to finish a puzzle properly. And while the game requires some solid thinking, it still remains to be a comfortable play and one that you will surely enjoy.