GROUND EFFECT Review
---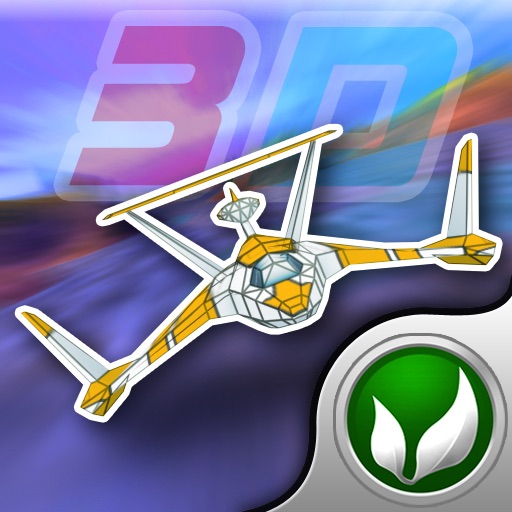 PROS
Great looking 3D visuals.
The game has a lot of potential and a decent concept.
Thirteen varied and challenging tracks to unlock and play through.
CONS
The controls aren't as responsive or smooth as they should be.
The sound is below average and players cannot use their iPod during gameplay.
Only two single player modes available - no leaderboards or multiplayer options.
VERDICT
If you're a hardcore fanatic of hover-ship racers like F-Zero then you might be able to forgive the Ground Effects issues. Otherwise wait until some updates fix it up.
Full Review
App Store Info
Ground Effect is an F-Zero or WipEout style hover-ship racing game where players traverse a series of varied tracks in high speed racing action. You'll need to navigate each track, fly through each checkpoint and use your turbo effectively to come out as the winner and progress onto the next race.
There are two control schemes for players to use; a tilting scheme and a control stick scheme. Sadly neither one of these options is as responsive or smooth as you'd like them to be. Your ship's acceleration is automatic and the only player input besides steering is boosting and breaking to control your speed.
Make no mistake, the 3D visuals look great and make the game standout. The sound on the other hand is a bit underutilised and plain, with no iPod access available to players. As for the game mode itself, you might be disappointed to find out that there are only two single player modes, normal race and ghost race.
Ground Effect shows promise but the lack of options and tricky controls make it difficult to enjoy. The graphics are certainly well done but unfortunately not much else is. Hopefully these issues will be addressed soon with an update or two but you might want to wait this one out and just see what happens.
---