Super Shock Football Review
---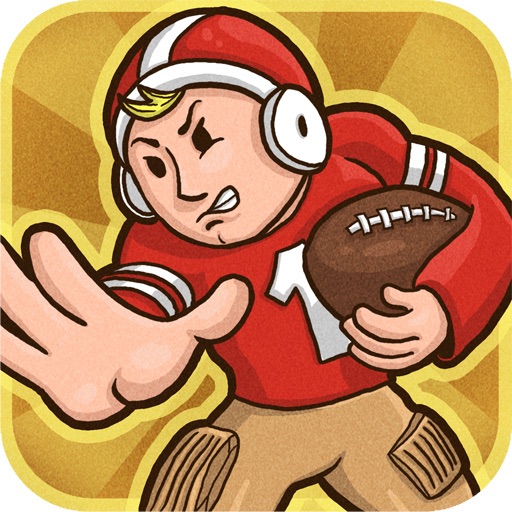 PROS
Achievement and statistic tracking via OpenFeint.
Local multiplayer options available.
A fun, casual play – not to be taken too seriously.
CONS
The game can get incredibly frustrating due to the randomisation of play.
There are no other multiplayer options besides local 2 player split-screen.
Not a whole lot of control in regards to gameplay itself.
VERDICT
If you're looking for an entertaining and light hearted way to kill some time, then Super Shock Football is a great game to do so.
Full Review
App Store Info
Super Shock Football is a throwback to the old electric football machines that had tiny players moving around a vibrating football field. Players must strategize and use different plays, set up team positions and hope that they manage to get a touchdown as all player movement is randomised to mimic the old vibrating game machines.
Players are limited in regards to the amount of control they have over their team but as mentioned, plays and tactics can be selected and team members can be moved around using the iPhone touch screen interface. A small help section will get you used to the game rules and ready for the, somewhat uncontrollable, football action.
The game's 3D visuals are well done and the player models look great. The sound is well done, capturing the atmosphere of a football game but players are free to use their iPod during gameplay as an alternative. The game also offers players single and local split screen multiplayer modes to play through with achievement and stat rankings via OpenFeint.
Super Shock Football is good for a casual play but can become a quite frustrating at times. Because the character movement is randomised, players will spin in circles or more commonly, get to within 5 yards of the touchdown line and then turn and move away from it. It will take a while to get used to this but once you do, you'll have a humorous and exciting title on your hands.