Gallop for Gold Slots Review
---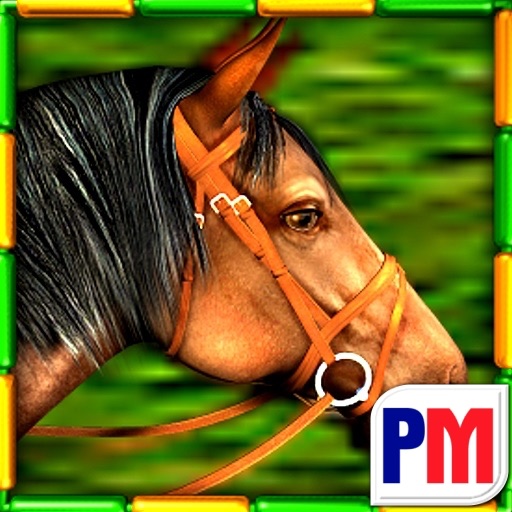 PROS
Horse Racing feature with upgrade unlockables.
Payouts aren't as easy to obtain.
CONS
Ultimately still just a slot machine game.
VERDICT
With so many of Pokie Magic's slot machine games available on the iPhone it's generally not easy to choose between them as they're just so similar (and often it really comes down to what you think "looks" best). Gallop for Gold Slots is a step above all the others, so the choice is now that much easier.
Full Review
App Store Info
Gallop for Gold Slots by Pokie Magic is probably one of the best slot machine games the company has brought out for the iPhone, and while that may not be saying much, it's can be a genuinely fun game to enjoy.
What makes this game stand out is the new and amazingly fun Horse Racing feature. Getting a golden horse on the first and last reel triggers the game mode and switches screens allowing you to watch your horse race against other competitors in over 48 different cups. Winnings from this mode can be spent on upgrades to help your horse in races and powerups are available while racing to tip the odds in your favor.
All the features you've come to expect of Pokie Magic slot machine games are still present in Gallop for Gold. There are statistics for those interested in how much they've lost, high scores for those aiming to win money and you can still switch the game between three different payout levels or switch to a six reel game from the default five. The game itself is easy to watch and follow, though some of the 3D art like an animation of a shoeless lady drinking champagne can be awkward.
Gallop for Gold is definitely a stand-out slot machine game for the iPhone. The extra game features make this something that can be enjoyed by a broader audience and is a great example of how to make slot machine games more interesting.