Running With Scissors: Pre-Season Review
---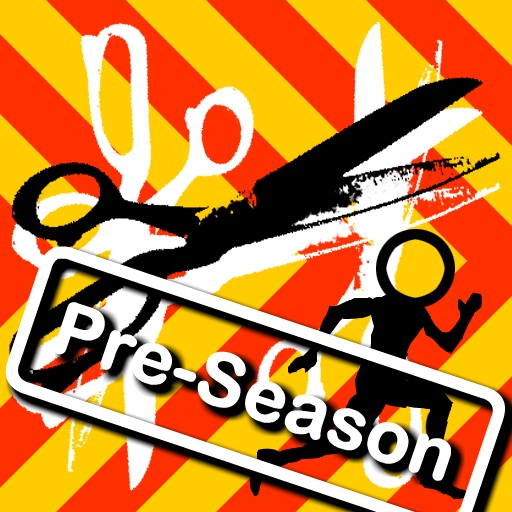 Publisher: sLeek Games
Genre: Action
Released: 23 Dec, 2009
Size: 39.6 MB
Price: $0.99
PROS
Amazing graphics.
Character customisation.
Two game modes.
VERDICT
Running with Scissors: Pre Season is a bizarre yet humorous game that packs more bang for your buck in terms of features compared to your average racing game and is worth a try if you enjoy this style of game.
Full Review
App Store Info
Running With Scissors: Pre-Season is a strategic racing game that mixes fantasy with the truly bizarre, as players must madly dash, jump, and fly to the finish whilst avoiding atypical obstacles like giant aliens, kittens, tsunamis and meteor showers.
The controls are heavily reliant on a combination of fast reflexes and quick thinking which will take a little practice, but the first level plays out like a tutorial and will show you how to make your character dash, jump, fly and throw obstacles which will help you get the hang of it. There are also currently two game modes available, quick race and championship.
A cool feature of the game are the scratch n' win tickets at the end of each race which reward players with coins that they can spend on different outfits for their character which will not only change their appearance, but their capabilities as well.
The visuals for the game are exquisite, with a combination of flash animation and 3D graphics which have been rendered into 2D sprite sheets. The considerable attention to fine detail, such as the running with scissors in hand, also adds a nice touch to the game. The sound effects are quite amusing to listen to and the soundtrack ties in well with the "out of this universe" theme of the game.
Running With Scissors: Pre-Season although due for a few updates in the near future, is still a highly enjoyable game that will give both your fingers and mind a good work out and is suitable for players of any age group.