Rhythm Racer Review
---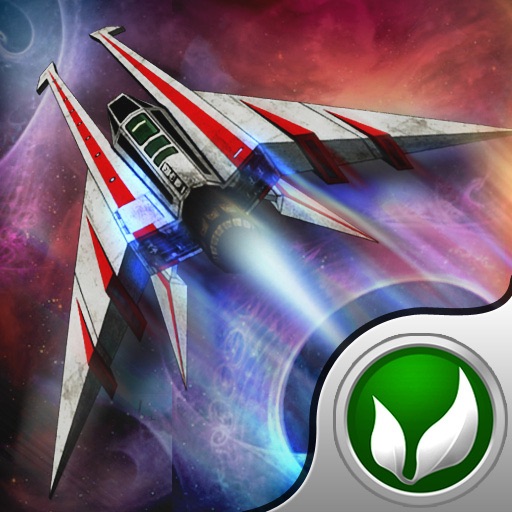 Publisher: AvatarLabs
Genre: Music
Released: 5 Jan, 2010
Size: 32.3 MB
Price: FREE!
PROS
Amazing graphics and gameplay.
Online leaderboards.
Unlockable achievements.
CONS
Only two tracks currently available.
VERDICT
Rhythm Racer provides a unique 3D racing experience which although may not currently feature much content, is sure to become a hot favourite in the Appstore with a few updates. Considering the game is currently free, you've got nothing to lose and is worth a try if you aren't usually interested in this style of game.
Full Review
App Store Info
Rhythm Racer is a free futuristic 3D racing game which combines elements of "F-Zero" and "Guitar Hero" to deliver a fast paced, high volume racing experience which is unlike anything you've ever seen before.
The goal of the game is to keep the music flowing and collect points by tiling your iphone and driving your ship through the rings and coloured spheres which appear on the track. Like Guitar Hero, the game will let you miss a few beats, however if you miss too many the song will stop and it's game over, but this is fairly impossible to do. The game also features a neat pick-up placement system so no two games will ever be the same and utilises OpenFeint for both online leaderboards and achievements which adds a nice competitive touch.
The graphics are stunningly superb with out of this universe backgrounds and smooth 3D animation. The sound effects although enjoyable, become a bit repetitive after a few plays as the game only comes pre-loaded with one track (with another purchasable), however Avatar Labs have promised more content including new levels, video ads and push updates in the near future.
Rhythm Racer is a highly unique game which although may currently only feel like a demo, is sure to make an impression in the Appstore once more content is released. Since the game is free anyway, its highly worth downloading if you enjoy this style of game as it is guaranteed to entertain you, if only for a few minutes.