Kim Rhode's Outdoor Shooting Review
---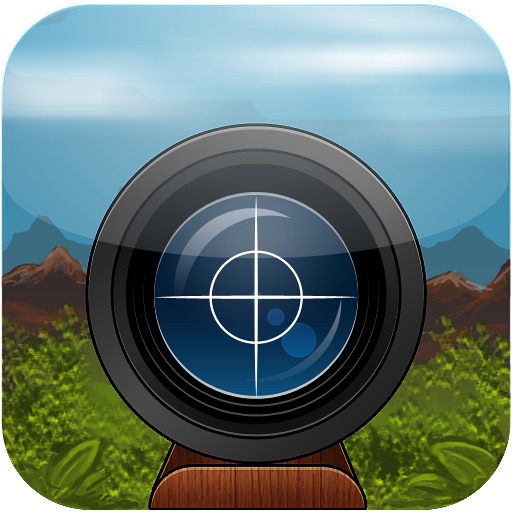 PROS
A slew of achievements to unlock.
Responsive controls scheme.
Strangely addictive.
CONS
Needs more levels.
No option to calibrate accelerometer.
Graphics are a little chunky.
VERDICT
Kim Rhode's Outdoor Shooting is a well made title that will bring many hours of fun to those willing to slaughter innocent pixelated animals.
Full Review
App Store Info
Ethan Nicholas, the indie developer who brought us iShoot, has taken a break from rolling in all the money that his extremely popular debut app made him. Now he comes bearing a new game, and the high expectations we had for him were not unwarranted. Teaming up with Olympic skeet shooting gold medalist Kim Rhode, his hunting game Kim Rhode Outdoor Shooting is going for gold too.
Hunting games have been somewhat hit and miss on the iPhone, but Outdoor Shooting is aiming to change that. Going on the hunt through 5 locations, the player uses a variety of guns to take down deer, birds, boars and bears. Weapons range from pistol and shotgun, through to a minigun and even a rocket launcher, for those extra resilient turkeys.
Controls are simple enough to get used to. Turning and aiming is done via the accelerometer, which is responsive enough to aim with accuracy. A virtual stick on the left of the screen is used for movement, with the zoom and shoot buttons being on the right. All work well, and while other schemes may have been welcome, they are not necessary.
The graphics are decent, albeit not stunning. All animals are easy to identify and look fine, and the sky is particularly pretty. The audio is functional at best as some of the gun sound effects leave something to be desired and the game lacks music. There are many achievements to unlock, but strangely, no way to post and share these milestones.
This is one game that all hunting fans will love, and most people will enjoy.