StarPagga Review
---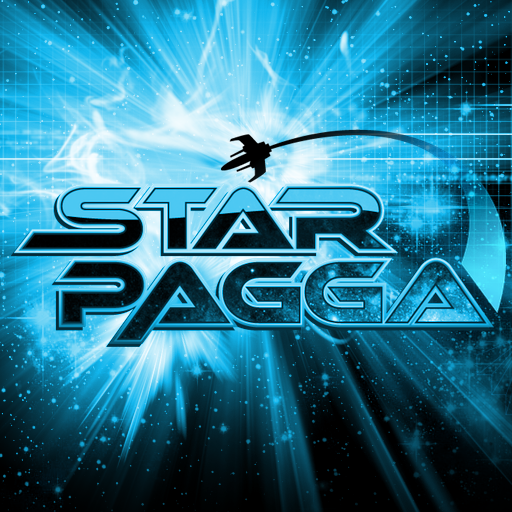 PROS
Numerous game modes and excellent multiplayer ability.
CONS
A little difficult to control when you first begin playing.
VERDICT
For the price you would have a hard time finding a better Space Shooter. This is a game that you can play when you have a spare moment but it's also complex enough to have you and your friends playing for hours on end.
Full Review
App Store Info
Star Pagga is an epic first person shooter available on the iphone and ipod touch. Set in outer space, you are in the center of an intergalactic 'dog fight'. You have a range of weapons at your disposal with the goal of destroying as many spacecraft as possible whilst trying to keep yourself safe.
Entering the game you are greeted with an easy to navigate menu displaying the different game modes and options. Once the game begins controlling your spacecraft is achieved by tilting your phone. It is a little difficult to control at first, but after a while it becomes second nature. Once you find a target, aiming your cross hairs on another player for a few seconds will allow you to lock on and tap to fire a guided missile. The weapons are simple to use and you even have the option to adjust your speed during gameplay.
Star Pagga has a multitude of game modes including bluetooth and internet multiplayer, and also has a single player option with both campaign and challenge modes. This gives you hours of gameplay and keeps the game relatively fresh. The 3d graphics run smoothly on the iphone and are of a high quality. The epic sound effects certainly makes for some thrilling moments, however if you prefer your own music, not only can you play your ipod, you can customize playlists of your own music within the game itself.
There are a number of great first person shooters out there and Star Pagga is one of them. Any fan of Space Shooters or Sci-Fi games should give this game a go.