Finger Dancer Review
---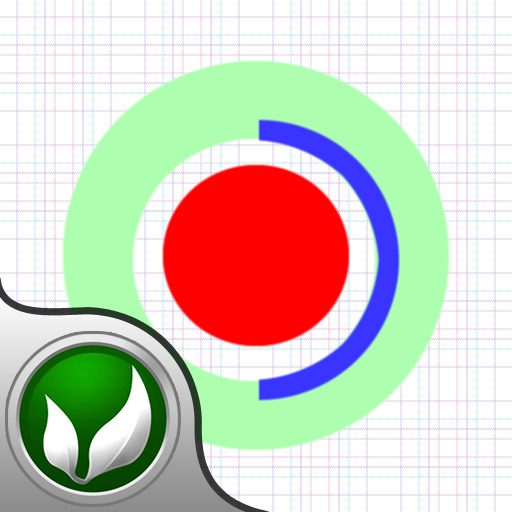 PROS
Unique gameplay that's challenging and simple.
Addictive difficulty scaling.
CONS
Only one gameplay mode with no major gameplay changes as you progress.
VERDICT
Finger Dancer is a bit of a one trick pony, but it does it so perfectly. It's likely other games with more flair will attempt to replicate this gameplay, but for now it's uncomplicated and still fun.
Full Review
App Store Info
There aren't too many games that really make use of the multi-touch features available on the iPhone, but Finger Dancer by mifki makes multi-touch almost the only gameplay mechanic. Much about this game relies on simplicity, from its graphics to the available features, but they all serve a deceptively addictive competitive game.
Finger Dancer relies on the player using two different kinds of touches, either a direct tap or an extended hold. The challenge comes in managing to perform the finger twisting combination of taps and holds as they appear together across the screen. As an added challenge you could even restrict yourself to one hand, making the name of the game very apt as advanced players shuffle multiple fingers across the screen deftly.
You have three errors to make your high score and as you progress it's easy to accidentally hold down on taps or brush across a hold, but the errors are genuine and never feel like a slight or error on the part of the game itself. The game's artwork is ultra-streamlined and purely functional, using basic shapes and lines without special effects. It's easy to discern where to touch and what touch is required, but a bit more flair wouldn't have hurt the game.
High score junkies couldn't really ask for a better challenge than this. Whether you play with multiple hands or show off with one, Finger Dancer is a fun and addictive game that could easily be the start of a new wave of copycat titles.