Timeloop Review
---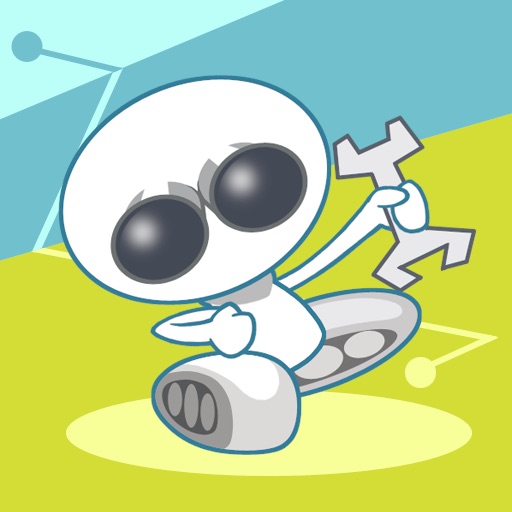 PROS
Simple gameplay that encourages learning the deeper mechanics.
CONS
Fairly short with no additional modes.
VERDICT
TimeLoop is a quality puzzle game that could easily be improved by something as simple as adding in some pathing logic to the main character. Well worth a look.
Full Review
App Store Info
Puzzle games have always tried to remain entertaining by introducing game mechanics that are simple to grasp, but eventually complex to execute. This keeps a game tantalisingly fun to play, while scratching your brain in all the right places. TimeLoop challenges players to think fourth-dimensionally as you use copies of yourself to rescue the professor from each puzzling room.
Each room is navigated by your hapless robot called Nik by touching where he needs to go. This would sound easy enough, but sadly the lack of any pathing logic means that unless you press/drag Nik through doors and around obstacles, he'll happily waste your time by running in to a wall instead. Being a timed puzzle game, this can get frustrating as you lose precious seconds repairing an item only to end up stuck against a corner.
The clean cartoonish style used for TimeLoop helps to quickly identify each puzzle element, from the broken doors to the wires that let you know what you're fixing. Each room isn't completely littered with visual distractions, so players can focus on the task at hand instead of working out "what is click-able". The sound effects and music are simple and fun, though the use of default Mac sounds at times did seem tacky.
TimeLoop is a great little puzzler that is easy to finish, but extremely difficult to master. Perfecting the use of your time-warp clones to maximise the time left on a map is an art form in itself and may not appeal to many players. It's a worthy addition to any puzzle lover's collection.