Tumbledrop Review
---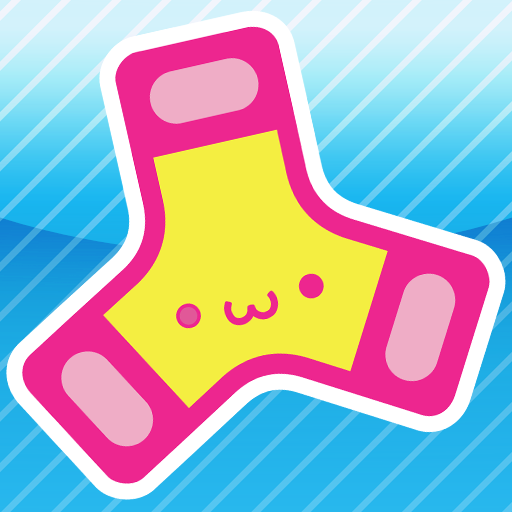 PROS
Simple quick and fun gameplay.
Bright cheerful style.
CONS
Like other physics games, tiny changes can completely change the result (quite often in failure).
VERDICT
Tumbledrop's gameplay may not feel entirely unique but it's polished and offers a great challenge each time you pick it up.
Full Review
App Store Info
Tumbledrop by Starfruit Games is a beguiling and challenging physics puzzler with a cutesy style that borders on excessive. The magic of this App comes from not only attempting to solve puzzles normally, but also how it rewards repeat players.
Each level involves solving an intricate puzzle by getting the "pink star" to land on the available safe zone(s). However the challenge comes from attempting to do so while the star starts in a precariously balanced position. Tapping blocks will cause them to disappear allowing the remaining blocks to shift and fall away. There is a time limit between presses, which makes obtaining the awards for "least moves used" and "most moves used" both extremely challenging.
The graphics are basic and use a clean cartoony look complete with thick colorful lines and flat colours. It's amazingly bright and cheerful and this is helped by the amusing animations on the "faces" of each block as they tumble or fall into the surrounding water. There are plenty of levels to tackle and with two challenges per level the replay value is high.
Despite its look Tumbledrop is a game that appeals not only to casual gamers and puzzle fans, but its challenging levels will keep hardcore puzzle fans at bay too. With more levels on the way this is a great game to try.