Rogue Planet Review
---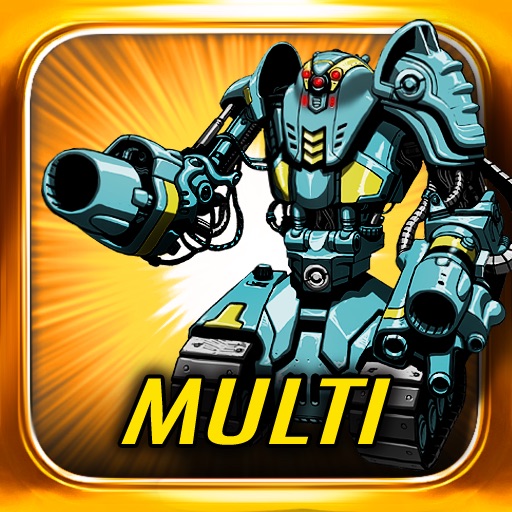 PROS
Players can continue their current games from the last round played if the application is quit.
The visuals look great and the attack animations are very well done.
Multiplayer modes available via Bluetooth and Wi-fi access.
CONS
The constant room navigation gameplay can be quite distracting and annoying after a while.
The gameplay itself isn't as exciting as some other TRPGs out there.
VERDICT
While it may not have the most exciting gameplay, if you're a fan of tactical RPGs like Advance Wars, then Rogue Planet is worth a look at.
Full Review
App Store Info
Rogue Planet is a tactical RPG from developers Gameloft, this time mimicking the strategic gameplay of the Gameboy Advance title Advance Wars. Players proceed through a campaign mode and must engage in numerous battles using strategy, careful planning and effective combat manoeuvres to wipe out the enemy and secure victory.
Players control their units by tapping on them to select them and then tapping on the square you want them to move to. You can then choose to attack if an enemy unit is next to you or even combine smaller units of the same type to increase power. All actions are controlled by the appropriate button choices during gameplay and the game's tutorial level will introduce you to the controls.
The sharp visual presentation is a standout in this game; mixing the 2D game visuals with smooth attack animations. The sound is strong and immersive but players are unable to use their iPod during gameplay. There is a moderate story mode for players to work through but the option to set up multiplayer matches via Bluetooth or Wi-fi is also available.
If you love tactical RPGs like Advance Wars or Uniwar then Rogue Planet is a great play. For the most part the game is solid and will certainly offer players a challenge but the gameplay itself can seem a little too slow or uninspiring. However, if you're a Tactical RPG nut then this won't be an issue for you and you'll enjoy the level of strategy needed to win each battle.
---