Ancient Wonderland Deluxe Review
---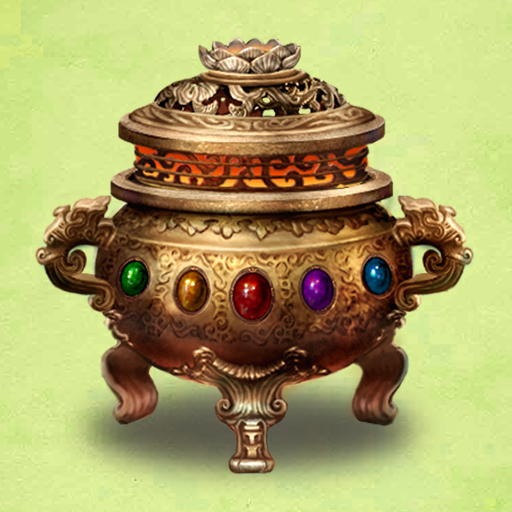 PROS
Good and bad bonus gems help to keep gameplay fresh and interesting.
The game's presentation and sound are very well done.
The game is simple to play and very accessible to younger players.
CONS
The game is a bit short in length - 25 levels to play through.
Only one main mode with no online leaderboard options.
VERDICT
Ancient Wonderland Deluxe might not be the biggest game or have the most options but it does offer some strong gem matching gameplay and is a worthwhile title.
Full Review
App Store Info
Ancient Wonderland Deluxe is a gem matching puzzle game based in the mystic mountain tops of China. Like all gem matching puzzle games, players must link up three or more of the same coloured gem to clear them from the game board. But your goal is to clear a specific amount of jewels scattered in each level in order to discover the elixir of life.
You eliminate groups of gems by sliding your finger across them to select them and then release. You will earn more points based on how large a group of gems you clear in one move. You can also use various bonus gems, such as fireworks or hammers, to clear a significant portion of the game board.
The visual presentation features a number of dynamic effects and colours that manage to keep the player's attention. The sound includes a number of subtle and relaxing Chinese compositions but players are unable to use their iPod as an alternative. The game features a single player campaign comprising of somewhat short 25 game levels and features no online leaderboard options.
Despite the short game life however, Ancient Wonderland Deluxe is still fun to play. The game becomes more challenging the further you get and the later addition of negative bonus gems help keep players alert. The game might not offer players as many options as some other similar games but if you're a fan of gem matching puzzle games like Bejeweled then you'll want to give this a go.