Volley Review
---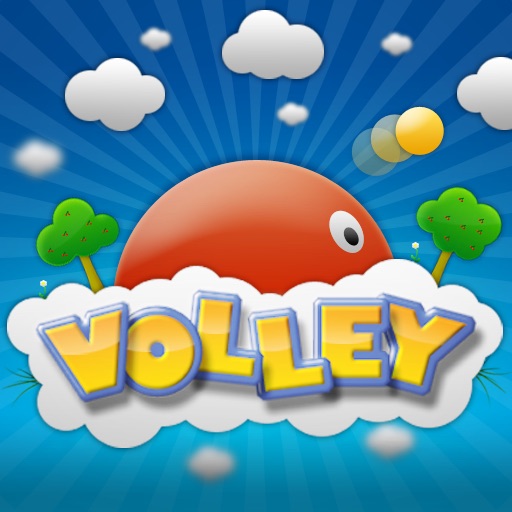 PROS
Fun family friendly gameplay.
Players can resume games if they exit the application.
Simple and responsive control scheme.
CONS
The game's sound can get a bit annoying.
Only one main game mode available.
VERDICT
While Volley is a lot of fun, the game price may seem a little steep. Especially when considering the amount of content offered to the player.
Full Review
App Store Info
Volley is a quirky volleyball game where players take control of a small dome creature and must play against another similar creature. You will need to bounce the small ball off of your head to get it over the net and try to make your opponent miss.
Players control their dome by dragging a slider around on the left hand side of the screen. The ball's angle will change according to where on your head it hits and if you jump to hit it in mid air by using the jump button. Like volleyball, you will need to attack and defend to score six points in order to win the game.
The visuals are very basic but backgrounds change in each level for some welcomed variation. The sound can get a bit annoying after a while and without the option to use your iPod, you might find yourself turning the sound off entirely. The game features one main mode with no leaderboard or highscore options but access to any previously played levels.
Volley is a smooth and challenging little title. The gameplay is thoroughly enjoyable and worth a look at if you enjoy volley ball type games. There are some minor limits to the game's sound and its one main mode. But the high replay value and increasing difficulty will certainly give players a challenge in trying to play through the 16 different levels.