Racer Review
---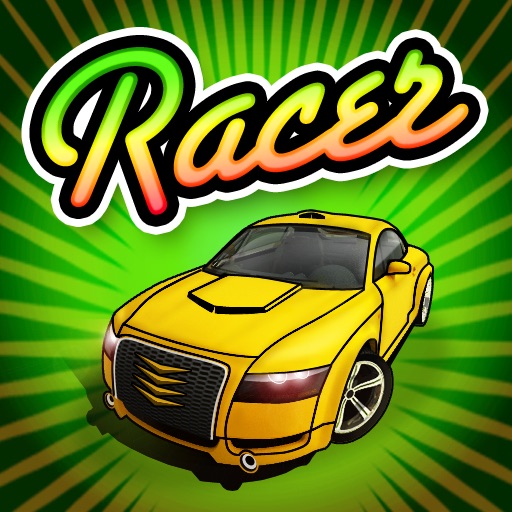 PROS
Good looking cell shaded visuals.
The game controls are easy to use.
CONS
There is only one main game mode to play.
Gameplay can get a bit repetitive.
VERDICT
This is a fun casual play for any level player and has the potential to improve in the future. This game is worth the current price.
Full Review
App Store Info
Racer is an arcade racing game where players speed down the highway avoiding cars in order to get the highest score possible. You earn more points as you drive faster and closer to the top of the screen, but you increase the risk of crashing into oncoming traffic. You have three lives initially and receive an extra life every 2000 points you earn.
You control the car's speed and direction by dragging your finger around the screen. Move your finger forward to speed up the car and move it back to slow down. You must also weave and dodge all incoming traffic in order to keep driving and increase your highscore.
The visuals are nicely done with a cell shading style and oncoming traffic can be clearly seen. The sound is good and the roar of the engine adjusts according to your speed. Players can also use their iPod during gameplay with no loss of sound effects. The game features the main single player mode only, but scores can be submitted to global leaderboards or posted to Facebook.
Racer is a game that can be enjoyed by any player, not just fans of racing games. The easy to use controls and simple gameplay make it an enjoyable casual experience, while the leaderboard options will accommodate to the more competitive players. While gameplay is restricted to one game mode, hopefully a future update will give players some more options to choose from.