Double Maze Review
---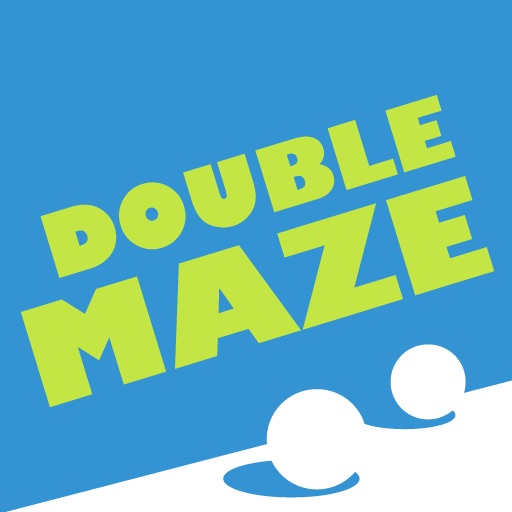 PROS
Very challenging puzzle gameplay.
Both control schemes work well and are easy to use.
CONS
All levels are unlocked from the start, leaving players without any 'unlock thrills'.
No highscore, leaderboards, move count or anything to measure the player's skill level.
VERDICT
The lack of standard puzzle genre features leaves Double Maze feeling a bit underachieved; however, it's still a worthwhile purchase if you enjoy challenging puzzle gameplay.
Full Review
App Store Info
Double Maze is a puzzle game where players must navigate two balls through two separate mazes simultaneously. Your goal is to get the two balls through the mazes and onto the goal squares at the exact same time.
Your control both balls by flicking the screen in the direction. As both balls move at the same time, you will have to navigate around holes on the map and other obstacles in order to get to the finish point at the exact same time. Players can also turn on the tilt control scheme, where players can flick the screen and tilt the iPhone to move the balls.
The visuals are simple and look fine. The sound is a nice little loop track, but players are restricted to it, since there are no iPod options during gameplay. The game is single player only with no highscore or leaderboard options, which is an odd feature and hopefully will be addressed with an update.
Double Maze is a game that for the most part is a winner but certain omissions within the game tend to hold it back. The game is very challenging and higher level maps are quite difficult. But with the option to play any level from the start and with no options to improve scores or lower move counts, the game tends to feel a little unsatisfying. However, this gives the game a more casual feel to players, allowing them to solve the puzzles at their own pace. So if you are into puzzle games and wouldn't mind a causal, yet challenging experience, then Double Maze might be the game for you.