Battle of Puppets Review
---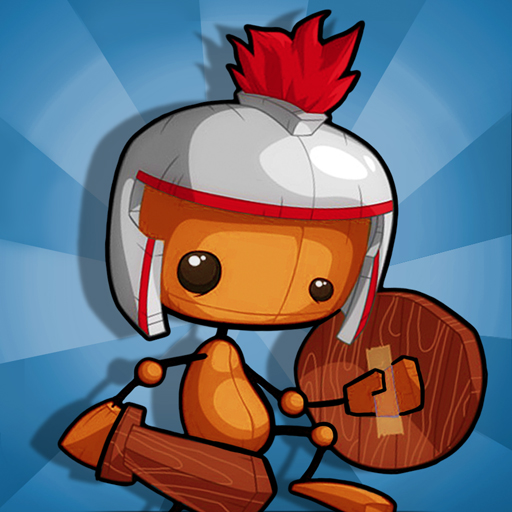 PROS
iPod access available to players.
Great visual design and style.
Easy to use, straightforward controls.
CONS
No leaderboard/online options.
Only one main story mode to play through.
VERDICT
If you love simple base destroying RTS games, then Battle of Puppets is a worthwhile purchase.
Full Review
App Store Info
Ever since the 2008 release of Little Big Planet, the appeal of small puppets has grown exponentially; costumed 'sackboys' and various other mimics are quite common nowadays. In Battle of Puppets, you take control of a puppet master who in an attempt to reach Broadway with your show must use your puppets and fight against a rival performer and his equally cute puppet army.
Much like an RTS, players select units to create and send them out to fight the incoming enemies. Different units have different strengths and weaknesses and it's up to you to use the most effective combinations to secure the win. Along your journey, you'll also use a number of professions, which act as God-powers that hinder your enemies and help you immensely.
The small puppets have a lot of character as each army represents a well known Opera, such as Carmen, and dresses to suit the style. The bouncy music is well done but far from what you'd expect from the Opera influenced style, but players may want to capitalise on the game's iPod access. The game features 3 match modes within the main mode; survival, battleground and fast battleground, but unfortunately this is a single player game with no leaderboard options.
If you're a fan of The Wars, Trenches or any other castle destroying, real time strategy games then Battle of Puppets is a great play. It's a bit sad that the game has a limited play life with no leaderboard options, but hopefully we can expect some further updates to keep things fresh and enjoyable.