Guerrilla Bob Review
---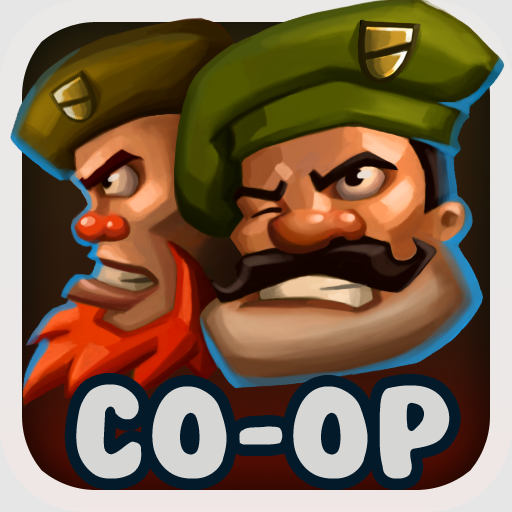 PROS
Simple and easy to use controls.
Online leaderboard and achievement access via Crystal.
Great looking 3D visual presentation.
CONS
Short story mode – 8 levels.
Only three weapons to choose from.
VERDICT
Thanks to Guerrilla Bob, the moustached badass archetype has finally made his way back onto the battlefield – and back into our hearts!
Full Review
App Store Info
Guerrilla Bob is a fast paced twin stick shooter than sets up players for the same level of explosions and brainless carnage you'd expect from a Michael Bay film. Players take control of wise-cracking, moustache toting badass Guerrilla Bob as he makes his way on a long strewn trail of revenge, through countless enemy soldiers and empty machine gun shells.
Players use the two on screen joysticks to control Bob's movement and direction of fire, much like Minigore. In each level, you must make your way through a slew of enemies and other obstacles before you face off against a boss, but you will need to take advantage of a number of power-ups in order to make things easier. The controls are very strong and fluid, making the game very accessible and simple to play.
The visual detail in the 3D models is great. Each enemy type has their own distinctive features and can be clearly identified from across the battlefield. The game's sound is also well done, featuring a solid soundtrack and professional voice acting, but there are no iPod options available. Also, players are free to track achievements and submit highscores online via Crystal network login.
Guerrilla Bob is a thoroughly enjoyable game that fans of other twin-stick shooters will want to invest in. The gameplay is very simple, but very entertaining. And while the campaign mode is quite short, the survival mode and online options will surely keep players busy, and leave them with an itchy trigger finger.