Tiger Woods PGA TOUR® 12 Review
---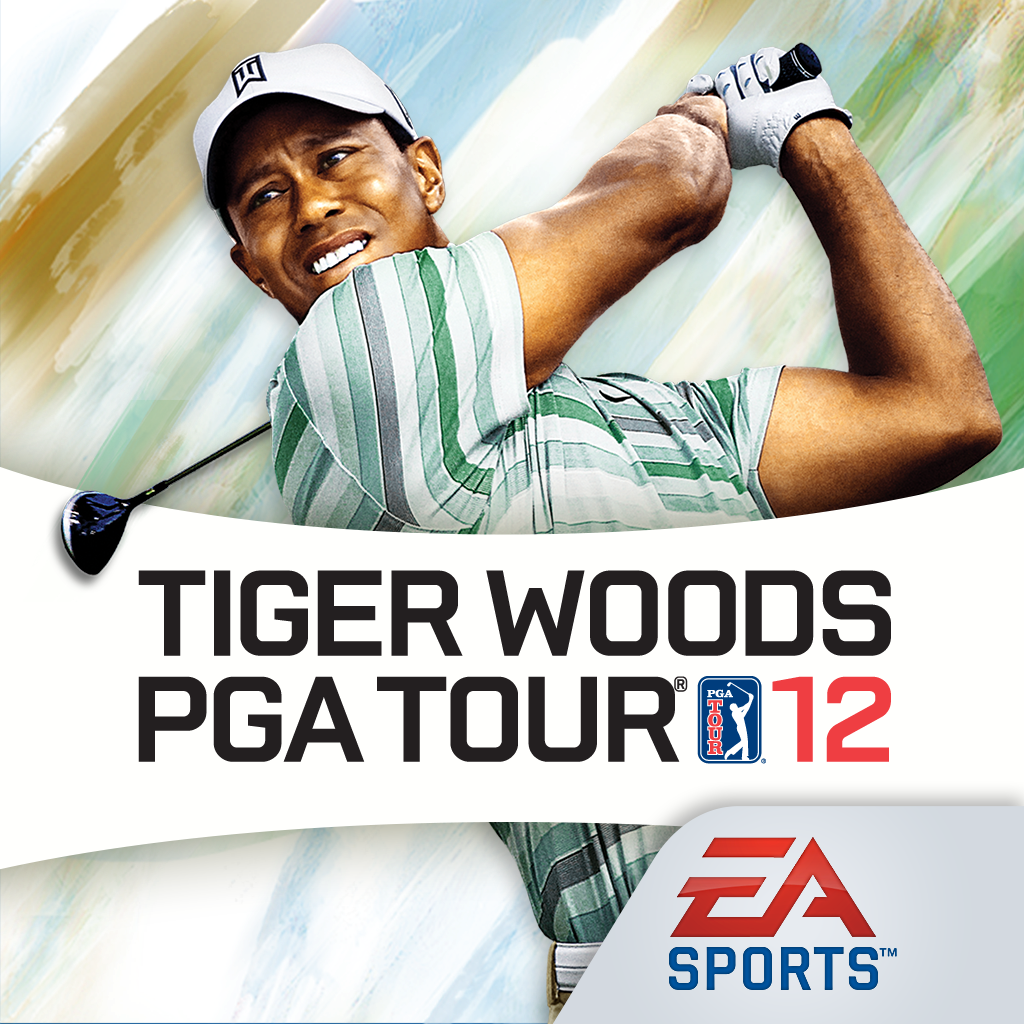 PROS
Tight controls with responsive methods for modifying your shot
Takes in to account lots of small details for a realistic feeling experience.
Smooth, detailed 3D graphics.
Approachable for casual and serious golfing fans.
CONS
While mostly intuitive, a dedicated tutorial would help immensely.
Miniaturized interface reduces clutter, but can be hard to read.
Forced Facebook integration for 'online' gameplay.
VERDICT
Aside from a few minor quibbles mostly surrounding its integration with Facebook, Tiger Woods PGA TOUR 12 is a solid return for the series on the App Store and a great pickup for fans of golfing titles.
Full Review
App Store Info
With the usual smattering of casual golfing titles often taking the forefront on the App Store, it's nice to see a serious golf simulation title now and then and Tiger Woods PGA TOUR 12 certainly goes out of its way to please in this regard. Featuring smooth, realistic graphics; a tight control system with a few neat changes; and gameplay modes that vary from the ultra-casual to completely serious, it's almost the complete package for fans of golfing titles.
Those familiar with recent golfing titles on the App Store will recognize the system used for swinging, as swipes are tracked in an indicator on the way down and up, modifying the curve of the ball's flight accordingly. The ball can also be swiped mid-flight to adjust how the ball sits once it hits the turf again, giving you excellent control over your shots regardless of the conditions you face. This is further accentuated by being able to select the type of shot you'd like to use, making it relatively easy to recover from bad situations.
After customizing your avatar you have the choice of either participating in a detailed calender of tournament events, climbing the ranks to PGA stardom or taking things easy with the Tiger's Challenge mode as you tackle a series of short events to test your skills. Quick-play rounds out the selection for those after a round without affecting their career. Multiplayer is sadly limited to local play, though if you're willing to allow EA to data-mine your Facebook information you can play a round of 'closest to the pin' with your friends as well.
What makes Tiger Woods PGA TOUR 12 so great is its combination of no-nonsense realistic gameplay and solid responsive controls that feed in to its casual and hardcore gameplay modes. Whether you're a gamer after another way to kill some spare time or a fan of the sport looking to test your skill in a virtual arena, PGA TOUR 12 has you covered.