Battle for Cydonia Review
---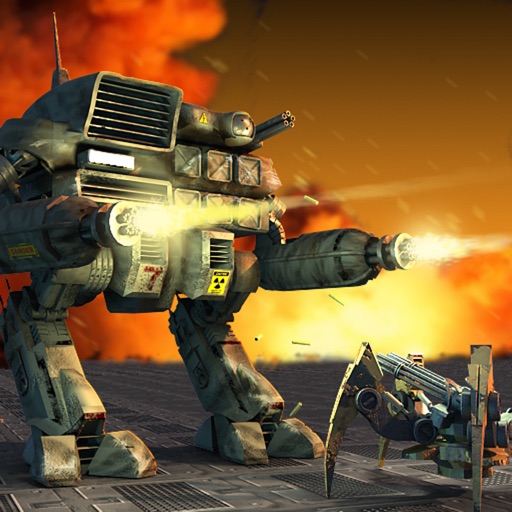 PROS
Fast gameplay with tonnes of visual effects.
Lots of content to plow through.
CONS
Long missions and endless waves of enemies can be daunting.
VERDICT
2360: Battle for Cydonia will provide you with an unrelenting challenge while making you and your mech look like a kung-fu master. Casual fans can still enjoy the app, but only in bite sized chunks.
Full Review
App Store Info
2360: Battle for Cydonia by Brisk Mobile is the one of the latest mech shooters available for the App Store. With gameplay that combines real time strategy and action rpgs it's a frantically paced game, though this may not be as exciting as it sounds.
With a top down RTS-inspired view point and interface, your mech uses a simple set of commands to lock on and eliminate enemies. The controls are intuitive and perfect for touch devices, which is a god-send for dealing with the hordes of enemies that are thrown at you. Drawing a path sets your mech on his merry way, while tapping enemies and the screen allows you to assign each arm to firing multiple units. There's an adjustment period for getting used to the independent firing, but you'll soon be laying down heavy fire on multiple targets easily.
For all its frantic action Battle for Cydonia doesn't have a lot happening. Missions can take a long time to complete thanks to needing to deal with endless swarms of enemies. The game does auto-save on quit, so jumping in and out of a long mission isn't impossible. The graphics are exciting and the special effects are plentiful, but you'll eventually want to use iTunes to replace the single endlessly looping Command and Conquer-esque heavy rock track.
If you're an action fan after a game with a bit of meat to the gameplay Battle for Cydonia will have you busy for hours, but casual gamers might find the gameplay a bit unrelenting to enjoy.