DOOM II RPG Review
---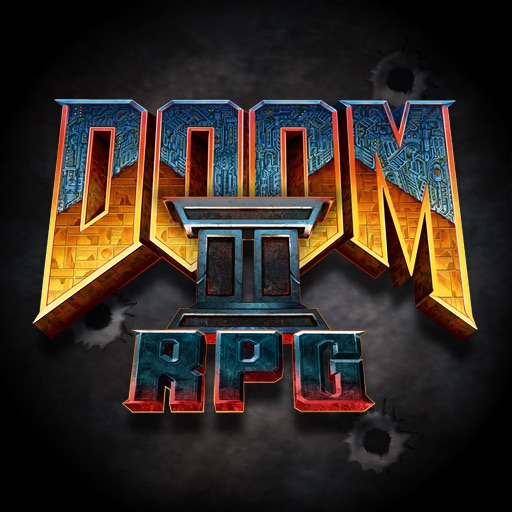 Publisher: id Software
Genre: Action
Released: 8 Feb, 2010
Size: 46.4 MB
Price: $0.99
PROS
Great blending of FPSs and classic western RPGs.
Completely overhauled art inspired from Doom 2.
Fun dialogue events.
CONS
Clunky menu system.
AI is positively antique.
VERDICT
On the surface Doom II RPG looks a little bit country and a little bit rock'n'roll, but amazingly id Software pull off the mix while poking fun at the same time.
Full Review
App Store Info
Role-playing games (RPGs) have had a long and interesting history, stemming from text based adventures that later became action orientated, turn-based dungeon crawlers. These complex games were often too complex for a broader audience to enjoy, but as gamers grew so too did the RPG. id Software's latest game on the App Store is Doom II RPG and proves that there's still some teeth to the old dungeon crawler.
In keeping with id's experimentation with simpler interfaces for touch devices, Doom II RPG combines a basic virtual d-pad with gesture controls to make the game easier to play. These include swipes to allow you to side-step and touching the screen to shoot and interact with the game world intelligently. Unfortunately the menus are a bit clunky and make using multiple items a chore.
Aside from the introduction of two new characters to the Doom world, the art-style is instantly recognizable and is an updated high resolution set of 2D sprites in a basic 3D world. There are mini-game events for hacking items, though the difficulty and explanation of these games can be wildly excessive. As part of the game you also gain plenty of extras including a comic to read that sets the mood.
This isn't quite Doom II done as an RPG, but rather it's a re-imagining of the series. Despite not being an FPS in the truest sense, casual and hardcore fans of the series will enjoy the humor and horror contained within.