VANQUISH: The Oath of Brothers Review
---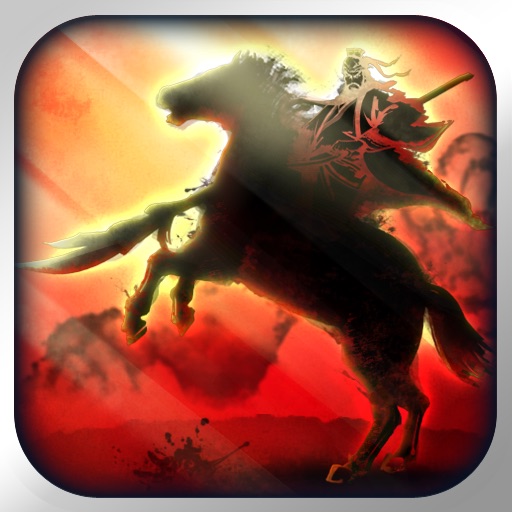 PROS
Unique side-scrolling action-RPG gameplay.
Multiple characters to unlock.
Lots of back-story tied in to the game.
CONS
Rendering of depth is difficult to adjust to.
Great art style marred by low resolution repetition.
VERDICT
Vanquish: The Oath of Brothers is a constant brutal ride that challenges players with its gameplay and art style, but might be too much for anyone that's not a hardcore fan of Action-RPGs.
Full Review
App Store Info
The Action-RPG is a genre that can take a lot of beating. It's a flexible genre that lets you put as much or as little of each genre into the mix and still "get away with it". Vanquish: The Oath of Brothers is the latest Action-RPG from Gamevil and tries something new with a more "on rails" experience.
Vanquish sports the usual virtual analogue stick and buttons that you'd expect, but the game is not as simple as it seems. Combat is fairly standard, with the usual combination of attack and special-attack buttons available, but movement is far more unique. The game is "on rails" and continually moves the screen along while your character is free to move in the field, yet Vanquish also tries to add true depth by making the 2D scroll fit into a 3D environment. This is highly unique, but also immensely confusing as clumped groups of enemies can sporadically balloon out if you shift the field incorrectly.
The art style for Vanquish is definitely on par with Gamevil's best and utilizes great special effects. The game is rendered with an ink wash brush painting style that's initially beautiful to play. Sadly the repetition of black and white environments lends no depth to the game's locations and variations in enemies are often too subtle to appreciate while playing.
Vanquish: The Oath of Brothers is an interesting experiment with the Action-RPG genre that hardcore action fans will enjoy, but its flaws are hard to pass over for more casual gamers.