MIKADO DEFENDERS Review
---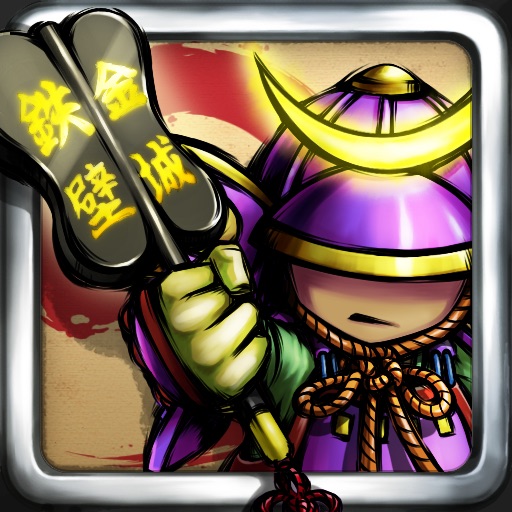 PROS
Unique unit-based TD gameplay.
Sumi-e inspired artwork.
Grinding soundtrack.
CONS
Requires long-term strategy, making early mistakes hard to recover from.
VERDICT
Mikado Defenders is a solid tower-defense game with a challenging twist for fans of genre and might just sway those who are yet to fall in love with the action packed strategy of TD titles.
Full Review
App Store Info
With so many different tower-defense games to choose from on the iPhone, it's hard to believe that a company like TAITO would take the risk of competing with such a large crowd. Thankfully their new title Mikado Defenders is a stand-out from the crowd, with its sumi-e inspired artwork and unique spin on the tower-defense gameplay.
Each map in the campaign provides a series of paths for enemies to traverse on their way to your castle, with limited spots available for placement of your units. Unlike traditional TDs the monsters don't just push their way past your troops, but instead will fight their way through, demolishing your units as they pass. Units will eventually regenerate or replenish their fighters if kept alive and money will need to be conserved to ensure you're ready for the game's harder challenges. Special attacks can be launched if you can save enough spirit energy from the slain undead hordes and Commander units can be earned to provide bonuses to troops their attached to.
The character animations and special effects are kept low-key which fits the game's more traditional artistic style, but the music takes a more modern approach with an interesting blend of classical instruments and modern distorted synth.
This is certainly not your average tower-defense game and fans will appreciate the new challenges Mikado Defenders presents. Definitely a must try for any fan of the genre.