2Bit Review
---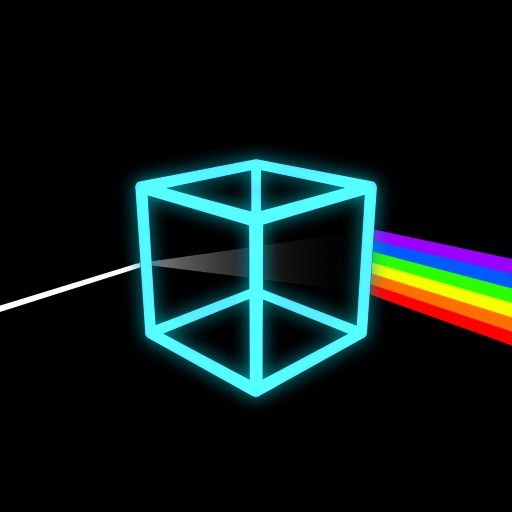 PROS
Simple, abstract skill-based gameplay.
Very challenging later levels; currently 20 levels available.
'Retro' neon 3D graphics; also, two perspective choices.
CONS
Variety dries up quickly; later levels derive challenge from 'more is better' rather than changing things up like earlier levels.
VERDICT
Fancy yourself a bit of a Pro when it comes to timing those perfect jumps; avoiding those beams of death; or dodging bullets? Now you can prove your skills with 2Bit's simple, abstract gameplay.
Full Review
App Store Info
Arcade games aren't exactly difficult to find on the App Store and at times it can be hard to stay excited as you jump from one title to the next due to their generally repetitive nature. Ironically, abstract titles that strip gameplay elements to the absolute minimum can be insanely addictive and the rise of genres like the endless jumper/runner are a testament to their elegance.
2Bit by Industrial Brothers isn't so much an endless title or a platformer or a shooter, but an abstract reduction that focuses on timing, with players being challenged to avoid everything with little more than the ability to change your direction. Tapping and holding on the screen will reverse your automatic forward momentum, but in doing so your ever-increasing score will also be reversed. Initially there's not a lot of challenge in avoiding the hazards as they're presented one at a time, but eventually each trap will gain new tricks including multiple speeds; the ability to move; and a combination of various traps to make life extremely difficult.
While the game is presented in 3D with neon 'retro' style graphics, players can choose between a '2D' top-down view to help with accurate timing or an angled '3D' mode to have a bit more of a view on what's coming up. The visuals remain the same throughout the 20 currently available levels, but more levels are planned and hopefully some visual changes will be added as well.
2Bit doesn't really solve the problem of jumping from one Arcade title to the next, but it does provide a convenient and absorbing pit-stop for those who consider themselves a deft hand at precise timing. As such, fans of shooters and platformers are liable to enjoy their time conquering this title.