1112 episode 02 Review
---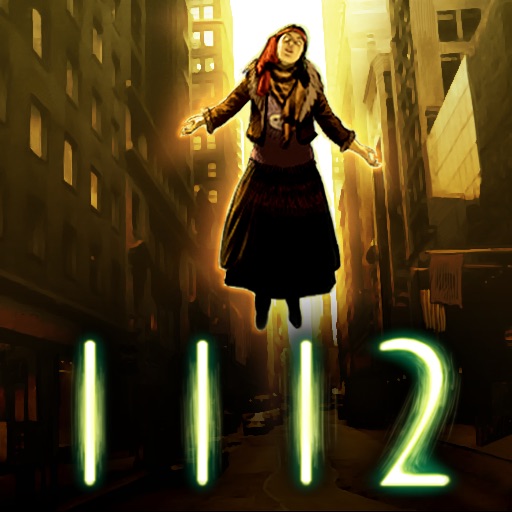 PROS
Stunning digital artwork.
Deep adventure story.
Excellent multi-touch interactive controls.
Beautiful soundscapes and musical tracks.
CONS
A hard genre for new gamers to explore.
VERDICT
While there's no reason to own episode one before playing '1112 episode 02', after experiencing this excellent adventure game you might just be compelled to own the whole series.
Full Review
App Store Info
This has been a long time in the making for those who have patiently awaited the sequel to Agharta Studio's first exciting adventure title '1112', but it has been a worthwhile wait. Episode 2 sets a new high standard for the genre on the iPhone with its amazing art design, clever puzzles and a compelling story that wills you to stick around till the end.
If you missed out on the first in this series (or if its just been too long for you to remember) a handy introduction will get you back up to speed, summarizing the strange situation that Louis Everett - a simple antiques dealer - has been left in. The game's controls are surprisingly intuitive, but a tutorial is available to give you a hand. Areas can be zoomed in with pinches, while holding the screen activates a magnifying glass to identify interactive objects. Inventory can be examined visually, with full 3D rotation and zooming also being available to assist you in finding handy clues.
Visually the game is simply stunning, with digitally painted environments and characters that are vibrant and stunning to behold. As with any adventure title, the dialogue is complex and several amusing options are available for those who explore enough, but the ability to enter in your own inquiries adds a depth to genre that almost went missing since the days of text-based and early graphical titles.
'1112 episode 02' is a deep and beautiful experience for your iPhone that's not to be missed for any adventure fan.