WhizzBall! Review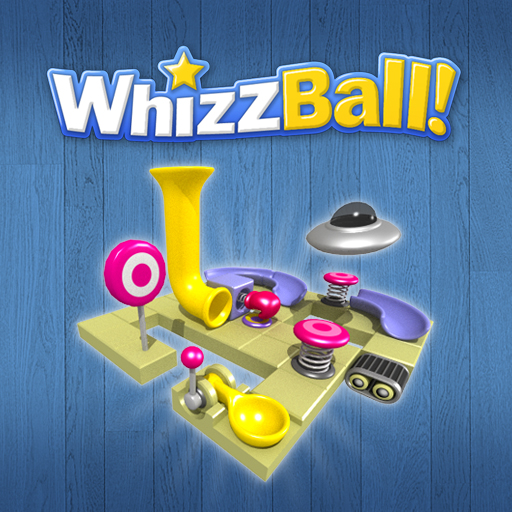 PROS
Fun physics based puzzle gameplay.
Strong community support.
Intuitive control scheme.
CONS
Currently almost unplayable.
Internet connectivity required to access most game content.
VERDICT
WhizzBall! is a great physics puzzle game that needs more time before it's playable for most iPhone users.
Full Review
App Store Info
WhizzBall! is an adaption of the Discovery Channel's free popular puzzle title available on their website. The game is toted as a community driven puzzle title and the online version currently features several thousand puzzles developed by their denizens for others to enjoy.
Once you've registered your account, players can jump right in to playing user-created levels, however WhizzBall! does come packaged with 30 pre-made 'official' puzzles to explore first. Various puzzle elements such as pipes, springs and even teleporters must be combined to fill the entire level in order to get your marble to hit the final target. Elements can be dragged on to open areas in the level, however positioning needs to be precise as objects dragged to invalid spots need to be dragged over again. Swiping the screen will rotate the puzzle to provide easier viewing of hidden nooks, but the rotation is fixed to four locations that ponderously swing around, often while attempting to place a piece down.
The interface design is clean, bright and fun, with each puzzle element rotating appropriately when your view shifts to keep everything in perspective. Developing puzzles is extremely easy and published games can be easily searched, with community ratings also allowing players to filter out poorly regarded levels.
Sadly, all of Discovery Channel's work is for naught as the game is extremely unstable and crashes at even the smallest of provocations. Until a patch is released it's best to stick to the free online version instead.