AlienCab Review
---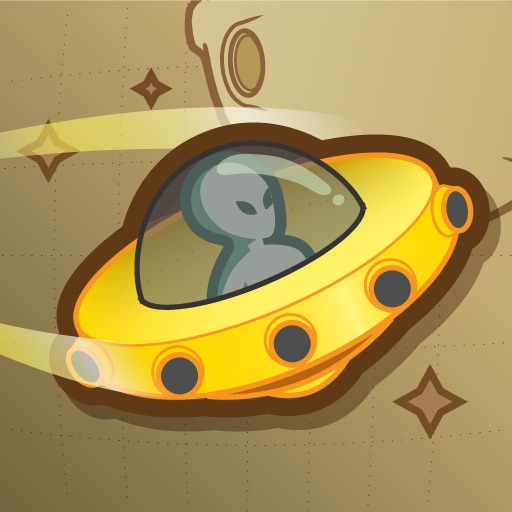 PROS
Challenging minimalistic line drawing gameplay.
Simple visual style.
CONS
Gets repetitive squickly without varied modes or gameplay.
VERDICT
AlienCab is a short, sharp and simple line drawing title that is difficult to manage and for some this might just be worth taking the plunge.
Full Review
App Store Info
AlienCab is the latest title out for Clickgamer that throws its hat in to the ever increasing pile of line drawing games on the App Store. You get to run a cab company for aliens scattered across the 'universe' and managing your pick ups and drop offs can quickly send you in to a spin.
Like many line drawers you'll need to keep your cabs from colliding as they ferry their load of aliens from planet to planet, however in an interesting twist you get to manage just how many cabs are currently available by pulling them off and placing them back on the rank when needed. Things quickly get difficult once you need to manage couples that require larger cabs and the pressure is further ramped up by needing to pick these aliens up quickly as they will explode if left alone for too long.
AlienCab's design is minimalistic, but small touches like using a Star Wars style font add a nerdy charm to the game. The pastel colors do make it hard to differentiate between some of the drop-off points, but this is more of a minor gripe from making mistakes while flustered at dealing with so many cabs.
AlienCab is an interesting minimalistic take on the line-drawing gameplay that offers nothing more than an increasingly challenging 'endless' mode that's fun, at least for a while. Worth checking out if you're after a quick and simple line drawing game.