Spinzizzle Review
---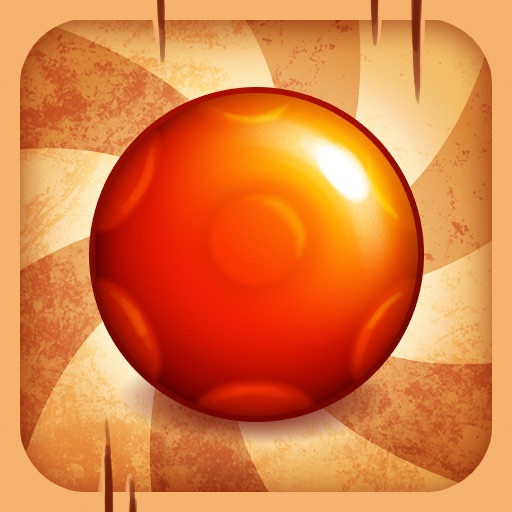 PROS
Three-match gameplay, not quite as you're used to.
Varied boards with unique strategies.
Unlockable difficulty levels.
CONS
Vaguely jerky animations.
Theremin-esque ear-worms.
VERDICT
Spinzizzle is a great addition to anyone's casual collection of three-match puzzlers, with its slick presentation and broadly appealing simple gameplay.
Full Review
App Store Info
The name 'Spinzizzle' almost says it all for this latest release by PressOK Entertainment. With 21 levels of difficulty to play through, this addictive and fun three-match puzzler will have you spinning various boards back and forth to create the best combinations possible.
Each level of the game uses a variety of small patterned boards that you can spin in order to shift the position of each orb on the field. Matching three or more similar orbs will lock them in to place and will wait till you stop spinning to explode, giving you a chance to maximize every match you make. Bonuses are awarded for matching several different colors at the same time, in sequence or clearing the board with a well placed explosive tile.
Spinzizzle's graphics are cute and well presented, making it easy to keep track of what's happening on each board while traversing various cardboard cut-out environments. The music is cheerful and can get stuck in your head, but if you're sick of the theremin-esque droning you can replace the music with iTunes. The gameplay is simply addictive and so easy to stumble in to, while clever considerations like waiting for matches be completed adds a challenging level of complexity to each of the different boards.
It's so easy to get lost in a game of Spinzizzle and even if the name is a bit odd, the gameplay really speaks for itself. A delightful three-match game that will melt away the minutes in your day.