Cave Run Review
---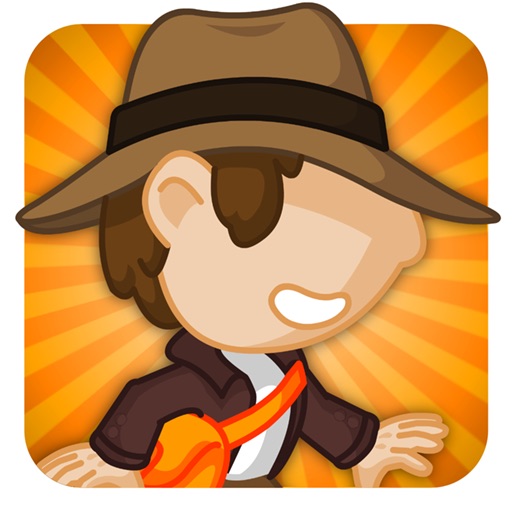 PROS
Basic side-scrolling runner gameplay.
Clean bright graphics.
iPad native.
CONS
Doesn't explore new territory for the genre.
Basic achievements.
VERDICT
Cave Run isn't a bad runner title, but it's not a good one either; still worth trying as your first runner, but it won't keep genre fans from their favorites for long.
Full Review
App Store Info
It's deja vu time again and Cave Run by Ravenous Games brings another horizontal platform runner to the ever increasing party of titles. In order to score big you'll need to help your treasure-hunter to collect coins as he attempts to escape the crumbling depths of the cave he's stuck in.
And much like others there's no real surprises with the controls, with a simple tap allowing you to jump higher depending on how long you hold down. This does become somewhat critical to keep an eye on as various trips and traps will slow or otherwise foul-up your character, making the next jump too hard without enough speed or throwing you straight in to a pit. Coins litter the landscape as well and can be collected to increase your final score, though they do become harder to keep track of at higher levels.
Visually, Cave Run is simple and clean with a cartoonish style that looks great at higher resolutions, which makes sense as the game is also compatible with the iPad. OpenFeint is supported for leader boards, but the achievements are mostly progression based and provide no real challenge; this is good for those after the free points, but otherwise defeats the purpose of winning them.
As a package, Cave Run is a solid horizontal runner and one that can keep fans of the genre happy, but the lack of innovative features counts heavily against the game considering there's not much to the gameplay to begin with. A fun title for hardcore genre fans or those new to horizontal runners.