Mushroom Age (Full) Review
---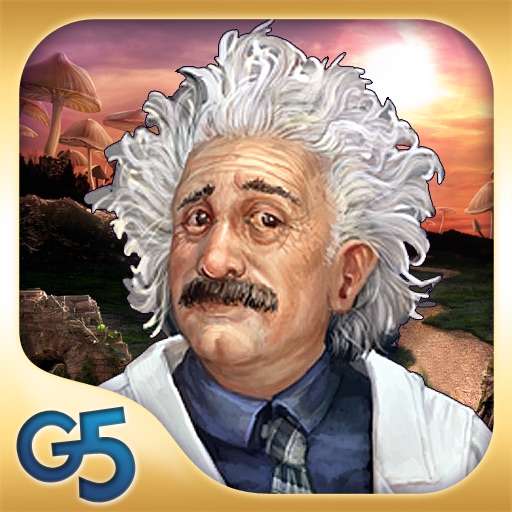 PROS
Good balance between brain-teasers and casual gameplay.
Outlandish story.
Clear artwork and sensible item locations.
CONS
No depth to the gameplay.
Poor story and voice-acting.
VERDICT
Mushroom Age is just about perfect for HOG fans after another quick casual experience, but it won't make any converts to the genre.
Full Review
App Store Info
Hidden object games (HOGs) have certainly earned their place in the casual gaming market and continue to prove moderately successful despite their somewhat absurd gameplay justifications. Mushroom Age is latest HOG from G5 Entertainment and if you can get past the rather groan-worthy writing and voice acting you might just find yourself playing an occasionally surprising adventure title.
When players aren't solving the handful of alternative brain-teasers, they'll be tapping the screen over and over in an attempt to collect various objects loosely related to their current objective. Mushroom Age's story takes place throughout time itself as you travel to different periods in order to rescue dinosaur eggs and your lost love. It's a corny story and often it serves only enough justification for your endless shopping list of items, but each area is cleverly designed with items in places that make sense as opposed to the usual visual overload.
It's debatable as to whether the improved resolution on the Retina display helps as there is a zoom function to make fine-tuned searches easier to make, but it does result in a crisper presentation. It's the audio and writing that might be the deal-breaker for some, but at least some effort was made to make sense of the endless requests to 'find' things.
Fans of HOGs might be a bit embarrassed at the acting, but as the genre goes it's certainly not the worst and some innovations in the gameplay make this an interesting adventure title to explore.