Zombie Flick Review
---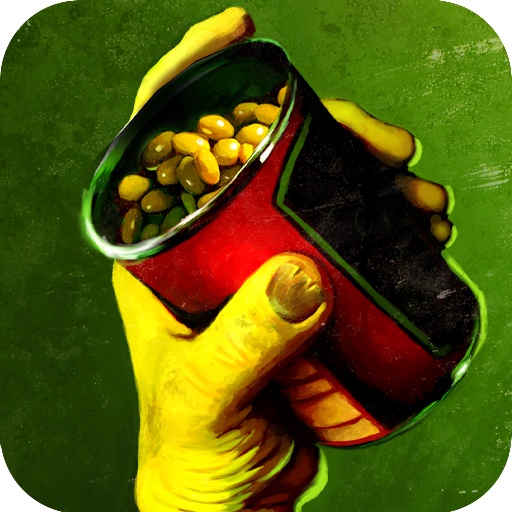 PROS
Intuitive controls.
Fun, 70s horror film theme.
Attention to detail and variety in zombies and objects.
CONS
Endless mode starts getting repetitive quickly.
VERDICT
I honestly didn't think a frisbee could decapitate six zombies at the same time, but in Flick Zombie this kind of madness is the norm and all the more fun because of it.
Full Review
App Store Info
I harp on and on about how overused the zombie idea is, but it's only ever a matter of time before someone comes along and makes me remember why it's such a great concept. Flick Zombie by Full Fat places you in control of a poor survivor with nothing but a pile of junk to defend himself with against an increasingly aggressive horde of zombies.
Players need only to flick the screen to throw dozens of truly weird and wonderful items at the horde in order to brutalize them with blunt force. Adding a bit of spin by flicking sideways will help your objects to ricochet off of additional zombies, giving you more bang for your buck. While defending yourself you'll also accumulate a meter to activate a short slo-mo mode, giving you a chance to get ahead of the curve or quickly repair your barricades to prevent being eaten alive.
Everything about Flick Zombie just oozes shlock cinematic horror classics, from its 'feature presentation' intro to the 'lobby/snack bar' slide when pausing the screen. Things get even better in game with stunning 3D graphics a huge variety of zombies to destroy and small details like special sound effects for period specific items like an AM/FM radio and a Speak'n'Spell toy.
With two game modes and a variety of difficulty levels to start on it's easy to jump straight in and get to decapitating cheerleaders with a lava-lamp any time, any where; and for that alone I think I've fallen in love with Zombie Flick.