SPLATTERHOUSE Review
---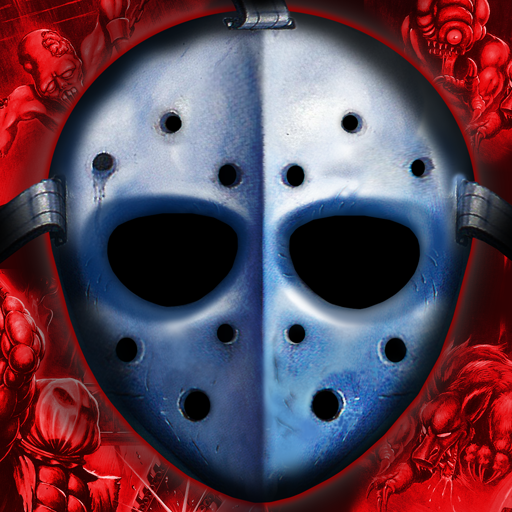 PROS
Classic gruesome side-scrolling beat'em-up gameplay.
Multiple difficulty levels and an assist mode to tone down the challenge.
'Splatter Rush Mode' adds competitive replay value.
CONS
Sticky controls that feel unresponsive at inconvenient moments.
Awkward screen resolutions for both modes.
VERDICT
If you miss 'thwocking' demons and other horrific undead creatures against walls with a sickening thud, then you'll jump in to SPLATTERHOUSE with glee, but it certainly not for everyone.
Full Review
App Store Info
Back in the day when Arcades weren't just a collection of networked racing titles, light gun shooters or ticket machines, I had a bit of a crush for SPLATTERHOUSE. I don't mean to say I loved the game, but at the time I loved what it represented: the gritty, gory side of gaming. And now Namco Networks America have resurrected this classic and incredibly difficult beat'em-up.
Though to be fair this difficulty comes from the controls instead of the game itself, though three difficulty levels and an 'assistance' mode can be used to set things at a level of challenge you prefer. A virtual d-pad is used to move around the screen, however much of the combat relies on quick and accurate attacks on either side of your character in either a jumping, standing or crouching stance and the controls are at best only vaguely capable of this accuracy. As you select a direction the button balloons out and attempting to roll your finger from one side to another while crouched isn't something you can rely on, let alone crouching in the first place.
The Arcade mode is a replica of the original title which also means that you'll have to contend with a classic 4:3 ratio screen that can be zoomed at various levels, though no one setting seems to be comfortable as you're either squinting at the screen or obscuring the edges with your thumbs. The alternate 'Splatter Rush Mode' provides players with a short high-score mode complete with chains and oodles of creatures to kill, but the squat, extended screen that's given is almost worse than the original as it's zoomed out and extended towards the edges.
SPLATTERHOUSE isn't an unwelcome addition to the App Store from Namco and the additional mode is a decent concession to the fact that it's on an iDevice, but it's not an easy game to enjoy without some nostalgia backing you up.