Rogue Runner Review
---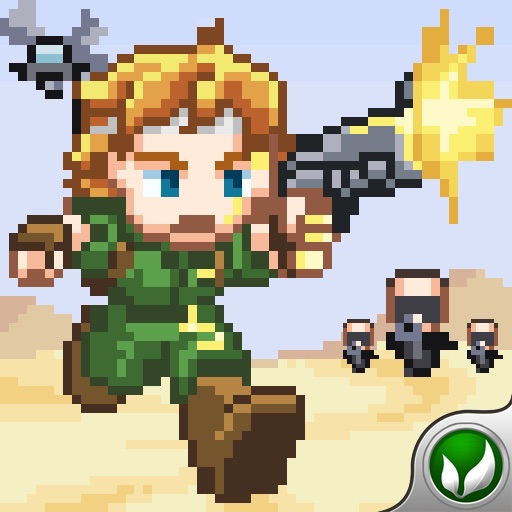 PROS
Fast-paced action based runner gameplay.
Two vehicles to choose from.
'Second chance' saves to make some deaths less frustrating.
CONS
Gameplay not balanced; player control feels lacking and progress is partially based in luck.
VERDICT
Until more balance and gameplay tweaks smooth out the experience of playing Rogue Runner it's hard game to recommend as players get no real satisfaction from the progress they eke out.
Full Review
App Store Info
Rogue Runner by Glowdot Production joins the fray with other runner titles like Monster Dash, giving players the ability to fire back at enemies while on the run, however instead of creatures of the night you'll be facing G-men and Aliens as you attempt to escape their high-tech facilities.
Like any good runner the controls are kept simple and to a minimum, tapping the left side of the screen to jump, the right to shoot rapidly and tapping on flying enemies to send out homing missiles that should keep them busy. Holding down your jump will cause your chosen vehicle to fly higher, however no double-jumps are available. And while shooting can take down enemies on the ground and air, a single bullet from almost any enemy will cause you to lose some life. Unfortunately the game puts players in odd situations that feel out of their control, either producing cliffs that can't be scaled unless you jump before you see them or landing/jumping in to bullets that can't be avoided once in the air. This lack of control makes the damage taken feel cheap and any sense of progress reduced to one of sheer luck.
Visually the game has a Metal Slug style pixel-art charm, with chubby angular vehicles and simple animated enemies, but if there's more than a desert environment to explore then I never managed to reach it.
While some balance issues like granting temporary second-chances helps to alleviate the frustration, Rogue Runner requires more tweaking to be more than another average runner title and with constant updates being promised hopefully these issues are addressed quickly.