Adventure Isle Review
---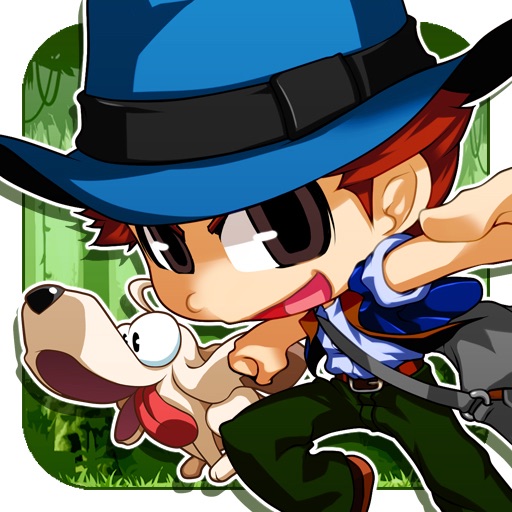 PROS
Simple action-adventure gameplay.
Sharp cartoonish visuals.
Super-cute doggie companion.
CONS
A lot of backtracking required to continue.
No real depth to the exploration.
VERDICT
Treasure Jones appeals to the casual audience with its relatively simple action-adventure gameplay and cute visuals, but later levels and hidden objects will still provide some challenge.
Full Review
App Store Info
After wading through endless murky corridors, dank ichor-strewn buildings and dark forests while eliminating zombie hordes in the Alive 4-ever series by Meridian I was caught off-guard by their latest release, Treasure Jones. As a treasure-hunter with your faithful side-kick dog you'll need to venture through 35 stages to earn cash and collect hidden artifacts from around the world and this is no easy task when you seem to attract the ire of just about every animal you come across.
Each stage of Treasure Jones is essentially a small level crammed with hidden nooks and crannies that need to be explored to complete your objective of collecting all the hidden artifacts that have seemingly been buried on one rather whacky island. To do this you'll need to fend off the local fauna with various weapons while allowing your dog to either detect hidden chests or employing your tools to break, smash or blow up objects to find new caches. As you progress you'll unlock new weapons, all of which can be upgraded with cash that is earned by trading in the treasure you find on your travels.
A lot of backtracking is required to complete the game in its entirety, but once you have the major tools you'll be able to play straight through to the end. The graphics are insanely crisp on Retina displays, though the endless repetition of creatures with limited animations can get tiresome. Though the same can't be said of your faithful dog as he almost fills the game's 'cute' quota all by himself.
Splitting Treasure Jones in to so many small levels or at least not fleshing out the exploration gameplay more results in an experience that can be needlessly repetitive, but the simplistic joy of jumping around and searching for hidden artifacts still manages to shine through.