League of Evil Review
---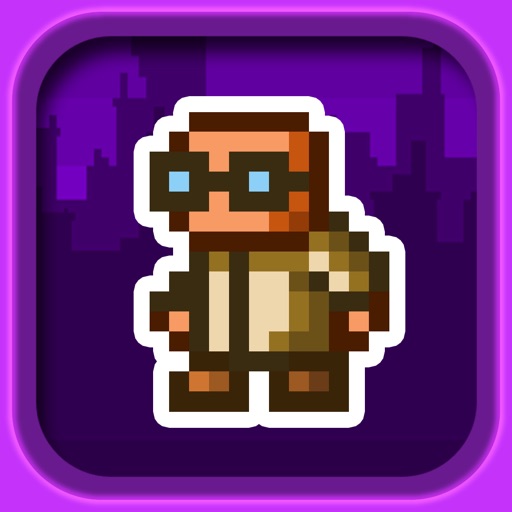 PROS
Fast, skill-based platforming challenges.
Sharp controls; easy to perform complex maneuvers.
Charming pixel-art style.
CONS
Relatively short; added 3-star and briefcase challenges only add a slight bit more gameplay.
VERDICT
While other skill-based platformers eat up the charts on consoles and PCs, iOS owners can try their hand at League of Evil's challenging and easy to enjoy style.
Full Review
App Store Info
League of Evil by Woblyware and Ravenous Games makes me angry. I'm angry because League of Evil is yet more proof that we can have fun platformers on iOS devices, but so few manage to make something as simple as running and jumping genuinely fun to play.
After a brief introductory level explaining your controls, you're thrown in to the world of a super agent and his quest to kill evil scientists across the world. Each level places you in to a gauntlet of traps, spikes, turrets and enemies that seek to stop you from surviving your trip - and they'll succeed... oh how they'll succeed!
Dying is a regular occurrence in League of Evil, but the responsive and intuitive controls won't be your downfall - you will be. The ultra-smooth framerate and animations help you to practically think your way through hazards and the fun micro pixel-art designs make it easy to see what's happening at all times.
If a complaint had to be levied against League of Evil it'd have to be the need to hit a restart button when you fail instead of launching you to the start of the level straight away. It's a minor complaint, but one that becomes evident when attempting perfect scores on later levels.
Whether you're a casual gamer after a challenge; a platformer fan after a fix; or a hardcore gamer ready to test your skills, League of Evil will provide you with what you need.