Pixel Ranger Review
---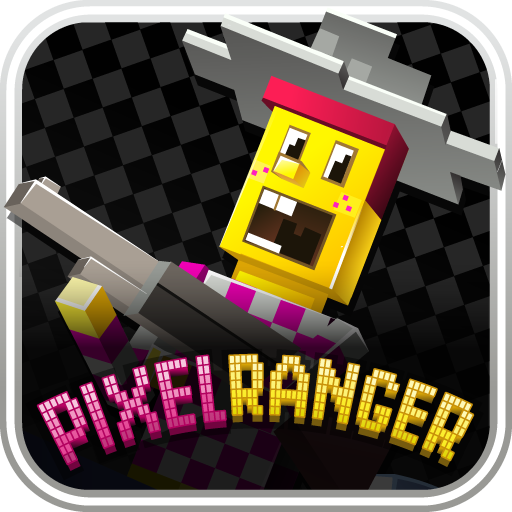 PROS
Great retro art style and western music.
An interesting take on space invaders.
CONS
The campaign takes too long for the difficulty to ramp up.
VERDICT
Pixel Ranger is space invaders with some additions and a western coat of paint. Fun had may vary.
Full Review
App Store Info
If there's one thing that the 1978 release of Space Invaders lacked it was the human connection. We never saw these invading aliens affecting the life of the average working joe, and that's where Pixel Ranger excels, in giving us the anguish of one lone ranger, as he loses his horse, his wife, and yes, even his sheep to the heartless menace of an alien invading force.
Hyperbole aside, Pixel Ranger is a fun little arcade game in the same ballpark as Space Invaders. Alien ships hover across the screen, while the iPhone is tilted left and right to move, and taps on screen will shoot your weapon or jump over those nasty tricky ground aliens (although you can shoot them as well). Once an enemy explodes, it showers pixels over the landscape which need to be collected. These pixels not only serve as your ammunition, but your life force as well. If that pixel counter reaches zero, you're toast. Along with pixels, power-ups and random effects drop which will aid or hinder your gameplay through the twelve campaign levels or the unlockable stages of the endless mode.
The name of the game itself evokes an image of early pixel games, and for the most part this is true. Everything is simply produced in a low res art style, with a horrifying exception being the load and score screens which show the ranger in full three dimensional pixeled glory. The music has a very country/western vibe to it, sometimes crossed with a more sci-fi feel.
Pixel Ranger is a competent game, with some nice mechanics, a decent control scheme, and a well executed nostalgic presentation. It may be too simple and bare bones for some, but others will find themselves caught up in the dance of blasting aliens, and collecting their pixels.