This Could Hurt Review
---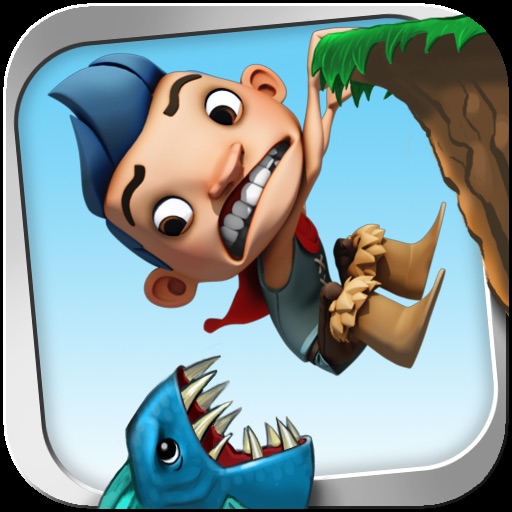 PROS
Just you and your wits; tap to pause, but each split-second counts.
Ingenious level design; makes use of its perspective and layout to create mind-twisting challenges.
CONS
Instant-death for falling may be realistic, but a real pain if it's your only mistake after several minutes of dodging perfectly; checkpoints or recovery with health penalty would help.
Grinding to earn power-ups walks the line of challenge vs. pay-to-win; an easy jagged pill to swallow as there's harder content to unlock too.
VERDICT
This Could Hurt features the perfect mix of skill and puzzle elements, allowing players to master the gameplay almost immediately, while still creating intense and mind-twisting challenges.
Full Review
App Store Info
As an Oakguard, you're charged with protecting the Great Oak - a mystical plant that ensures your village remains prosperous. As such there are rules to follow and trials to complete: Stay off the grass and timing your run to avoid spinning blades and any other number of traps means This Could Hurt, but you're fairly rewarded for your efforts.
Part time-trial, part puzzle, part platformer - This Could Hurt by Orange Agenda and Chillingo may only require a single finger to control, but completing its maze-like levels is far from an easy task.
You're locked in to an isometric view of a Minecraft-esque world where the path you unwaveringly travel upon is laden with traps designed to maim you. At first the machinations are justified as a sort of trial befitting of your duties, but soon you'll face the same traps (albeit in far more complex configurations) being used to protect the people and destinations you must visit.
Of course there are rewards for performing special tasks such as completing the level without taking damage; completing it as fast as possible; and earning enough points, often requiring death-defying alternate routes to achieve.
In order to survive and earn these rewards you can spend the points you've collected on power-ups found throughout your journey, side-stepping various traps in the process. The unfortunate downside to this is the need to grind at times to earn the power-ups you require, though this is entirely optional as they're not required for basic completions.
While some levels could most-certainly do with a check-point system to deal with late-level deaths, This Could Hurt is an otherwise gorgeous and elegant title perfectly suited to the platform. Whether you're hardcore or casual, there's something in This Could Hurt for you.
---